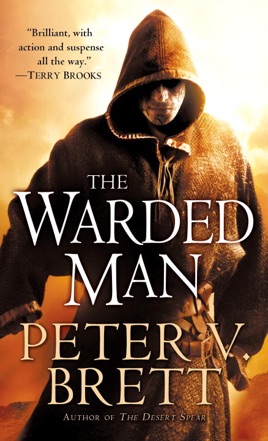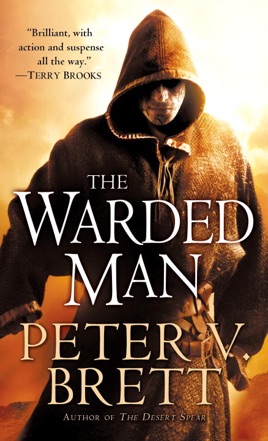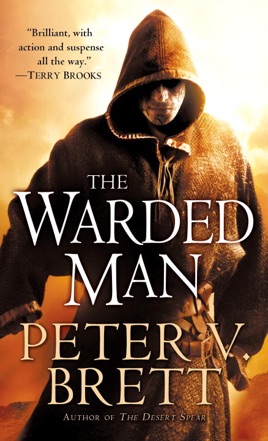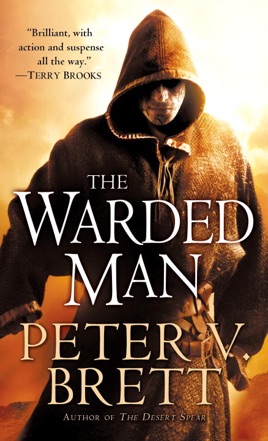 The Warded Man: Book One of The Demon Cycle
Publisher Description
As darkness falls after sunset, the corelings rise—demons who possess supernatural powers and burn with a consuming hatred of humanity.

For hundreds of years the demons have terrorized the night, slowly culling the human herd that shelters behind magical wards—symbols of power whose origins are lost in myth and whose protection is terrifyingly fragile. It was not always this way. Once, men and women battled the corelings on equal terms, but those days are gone. Night by night the demons grow stronger, while human numbers dwindle under their relentless assault. Now, with hope for the future fading, three young survivors of vicious demon attacks will dare the impossible, stepping beyond the crumbling safety of the wards to risk everything in a desperate quest to regain the secrets of the past. Together, they will stand against the night.

Look for Peter V. Brett's complete Demon Cycle:
THE WARDED MAN | THE DESERT SPEAR | THE DAYLIGHT WAR | THE SKULL THRONE | THE CORE
PUBLISHERS WEEKLY
Brett's debut builds slowly and grimly on a classic high fantasy framework of black-and-white morality and bloodshed. Young Arlen battles demons to save his mother while his father watches in terror; when his mother dies, Arlen runs away. Leesha leaves her village to work in the city hospital of Angiers after her betrothed claims to have taken her virginity. Jongleur Arrick Sweetsong saved himself from demons at the expense of a female friend, but he honors her last request and raises her son, Rojer, as his apprentice. Only near the end do the three strands of the story begin to intertwine. With its nameless enemies that exist only to kill, Brett's gritty tale will appeal to those who tire of sympathetic villains and long for old-school orc massacres.
The Warded Man Doesn't Dissapoint
I've read a LOT of the best fantasy series out there and was looking for something else to read and stumbled upon this. It did not Dissapoint. Highly recommended.
Loved the book!
Simply an amazing book! A great story, very well written. Brett paints a beautiful image of the world this books takes place in and weaves in the intricate workings of the lifestyle of the inhabitants of this fantasy world while telling an amazing tale! Worth a read
More Books by Peter V. Brett
See All