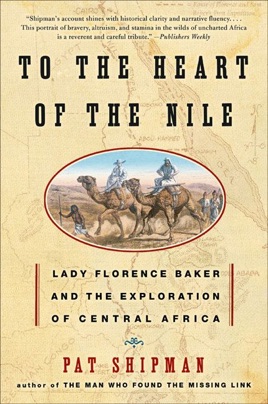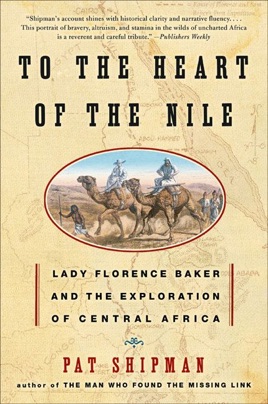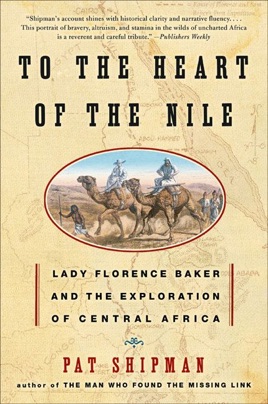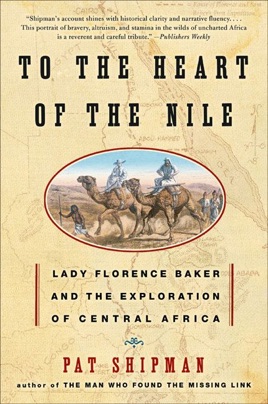 To the Heart of the Nile
Lady Florence Baker and the Exploration of Central Africa
Publisher Description
In 1859, at age fourteen, Florence Szász stood before a room full of men and waited to be auctioned to the highest bidder. But slavery and submission were not to be her destiny: Sam Baker, a wealthy English gentleman and eminent adventurer, was moved by compassion and an immediate, overpowering empathy for the young woman, and braved extraordinary perils to help her escape. Together, Florence and Sam -- whose love would remain passionate and constant throughout their lives -- forged into literally uncharted territory in a glorious attempt to unravel a mysterious and magnificent enigma called Africa.

A stunning achievement, To the Heart of the Nile is an unforgettable portrait of an unforgettable woman: a story of discovery, bravery, determination, and love, meticulously reconstructed through journals, documents, and private papers, and told in the inimitable narrative style that has already won Pat Shipman resounding international acclaim.
PUBLISHERS WEEKLY
Shipman (The Man Who Found the Missing Link, etc.) recounts the courageous, adventurous life of Lady Florence Baker (1845 1916). Born in Transylvania and orphaned after the Hungarian revolution in 1848 1849, "Barbara" was taken to an Ottoman harem where her name was changed to "Florenz," and she lived "like an innocent flower blossoming in the sun." When she reached puberty, however, she was sold at slave auction to the pasha of Viddin in the Balkans and later abducted by the second-highest bidder, a wealthy middle-aged English adventurer named Samuel Baker, who renamed her "Florence." Independent, cultured and beautiful, Sam's 15-year-old acquisition possessed a fiery spirit and worldly curiosity that rivaled his own. So, in 1861, the unlikely couple set out for Africa to search for two English explorers who were on a quest to discover the Nile's source and to continue their soulful romance, free of the scrutiny Florence attracted for her "extreme youth and somewhat shadowy past." During their four years in Africa, the Bakers dealt with life-threatening illness, deception by tribal chiefs and mutiny and witnessed some truly horrifying acts of human cruelty and degradation. But despite the hardships, including a return trip to attempt to dismantle the African slave trade, their love was unshaken. Combining journals, letters and photographs, Shipman's account shines with historical clarity and narrative fluency, although at times the invented dialogue between the couple rings a saccharine note. Overall, this portrait of bravery, altruism and stamina in the wilds of uncharted Africa is a reverent and careful tribute. 66 b&w illus.