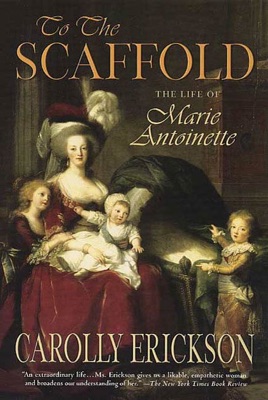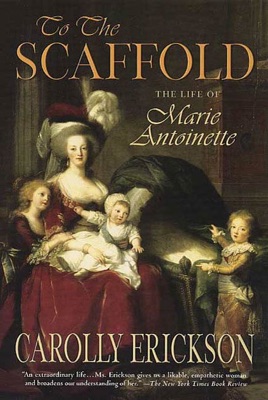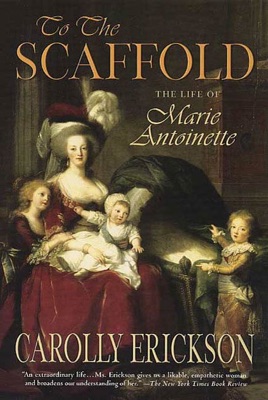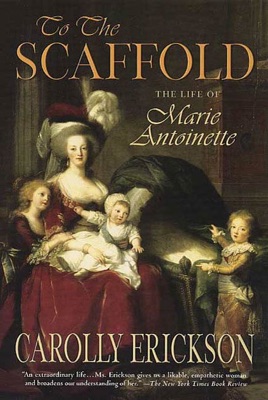 To the Scaffold
The Life of Marie Antoinette
Publisher Description
One of history's most misunderstood figures, Marie Antoinette represents the extravagance and the decadence of pre-Revolution France. Yet there was an innocence about Antoinette, thrust as a child into the chillingly formal French court.

Married to the maladroit, ill-mannered Dauphin, Antoinette found pleasure in costly entertainments and garments. She spent lavishly while her overtaxed and increasingly hostile subjects blamed her for France's plight. In time Antoinette matured into a courageous Queen, and when their enemies finally closed in, Antoinette followed her inept husband to the guillotine in one last act of bravery.

In To the Scaffold, Carolly Erickson provides an estimation of a lost Queen that is psychologically acute, richly detailed, and deeply moving.
PUBLISHERS WEEKLY
In this smoothly written biography, Erickson contends that Marie Antoinette had only one extramarital love, and depicts her as courageous and dignified at her execution.
More Books by Carolly Erickson
See All