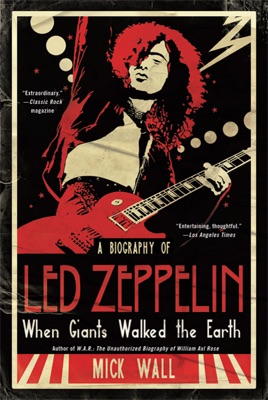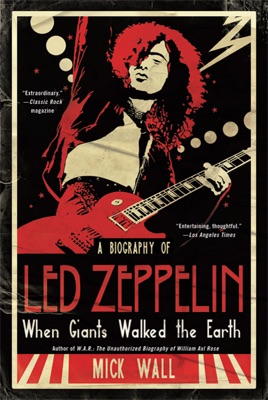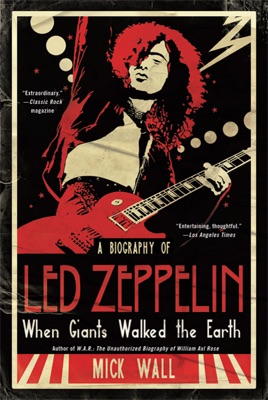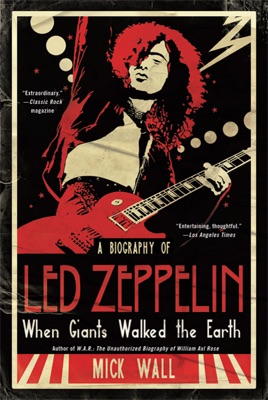 When Giants Walked the Earth
A Biography of Led Zeppelin
Publisher Description
The first significant fresh reporting on the legendary band in twenty years, built on interviews with all surviving band members and revealing a never-before-seen side of the genius and debauchery that defined their heyday.

Veteran rock journalist Mick Wall unflinchingly tells the story of the band that pushed the envelope on both creativity and excess, even by rock 'n' roll standards. Led Zeppelin was the last great band of the 1960s and the first great band of the 1970s—and When Giants Walked the Earth is the full, enthralling story of Zep from the inside, written by a former confidante of both Jimmy Page and Robert Plant. Rich and revealing, it bores into not only the disaster, addiction and death that haunted the band but also into the real relationship between Page and Plant, including how it was influenced by Page's interest in the occult. Comprehensive and yet intimately detailed, When Giants Walked the Earth literally gets into the principals' heads to bring to life both an unforgettable band and an unrepeatable slice of rock history.
PUBLISHERS WEEKLY
Drama attends few mainstream heavy-metal bands more than Metallica. Veteran rock writer Wall (When Giants Walked the Earth: A Biography of Led Zeppelin) opens this massive, unauthorized tome with the pre-dawn bus crash on a curvy road in Sweden that killed original bassist Cliff Burton in 1986, an event that forever altered the musical and emotional course of the band. Focusing primarily on Metallica's founders, singer and guitarist James Hetfield and drummer Lars Ulrich, Wall chronicles the band's many struggles on their way to becoming one of metal's most-successful acts. The group has survived divorce, drugs, legal battles, image reinvention, fan alienation, and the filming of an award-winning documentary chronicling Metallica's turn-of-the-century turmoil. Though the band was not interviewed specifically for this book, Wall draws on over 25 years of personal interactions with the group, numerous published interviews, and an intimate knowledge of their catalog to offer a no-holds-barred take on the controversial band. A m lange of musical criticism, first-hand narrative, and retrospective analysis of the band's impact on metal and beyond, Wall's latest is a rich resource for metal-heads and pop-culture aficionados alike. 32-page color photo insert.