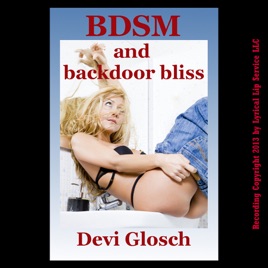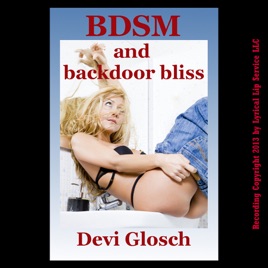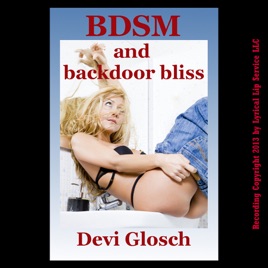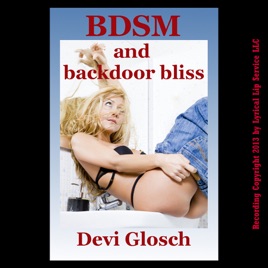 BDSM and Backdoor Bliss: Five Erotica Stories (Unabridged)
Beschreibung des Verlags
Devi Glosch brings her signature style to five steamy erotica stories, all of them focused on the tiniest and tightest part of a lovely heroine's body. Some are sweet and some have bite, but every single one is scorching hot! With so many beautiful babes bent over left and right for backdoor bliss, this collection is sure to please!

"The Hippy Bent Over: A First Anal Sex BDSM Erotica Story" - You saw me there at the grocery store. You saw me and decided you'd have me. You saw me, a poor hippy girl and you decided I should be one of your possessions, that you should be able to just tie me up and take me however you wanted. You wanted something special. You wanted to bend me over and give me my first anal sex experience, taking what I gave no other man. You wanted it, you took it, and I can't believe how much I needed you to do it.

"Bent Over at the Stripper Pole: A First Anal Sex Domination Erotica Story" - He's watched her dance for night after night, but this night he seems distant and uninterested. She's unwilling to let her favorite customer lose interest, and she moves desperately on stage to find a way to make sure he notices her. It works. It works well enough that he wants her in a private room, only he's not interested in a lap dance. Instead, he's going to take her, to claim her as his own, to make her beg to give him everything, even her untouched ass!

"Taken by the Teacher: A First Anal Sex Domination Erotica Story" - Fiona has spent the entire semester dreaming and fantasizing about her classic literature Professor. He's brilliant and handsome and sculpted like some kind of Greek god. At the end of the semester, she sadly prepares for her last meeting with him, and is surprised that he not only knows her name but has been thinking of her as well. Before long, Joshua introduces her to the world of domination and submission, and no schoolgirl fantasy could ever have prepared her for the way he takes her virginity. She's never had a man, but he's headed for something unexpected, her untouched virgin hole.

"Secret Santa: First Anal Sex for Noelle" - It's the annual office Christmas party, and Noelle gets her dumb secret Santa gift for the office worker she barely sees and prepares for a few hours of compulsory boredom. On the bright side, she runs into Drew, the handsome and charming guy she's been crushing on for just about ever. She's surprised to discover that Drew seems to like her, too. She's even more surprised when he kisses her right there in the conference room. Surprises keep coming! Anyone could walk into the conference room, but before she knows it, Drew has her on the table and she's right in the middle of her first anal sex experience! It's the first Noel with that kind of a first for Noelle.

"Bent Over by Her Master: A First Anal Sex BDSM Training Erotica Story" - Flossie is excited about her first BDSM sex experience, but she's also a bit frightened and nervous. She desperately wants to learn how to please her master, and the thrill of what's happening and what's going to happen is overwhelming. When the time finally comes, she's surprised by how incredible all of his attention feels, but she's even more surprised when he decides the first thing he'll enjoy is her tiny, virgin ass!

Warning: This audiobook contains very explicit descriptions of sexual activity during various first anal sex encounters. It includes bondage, oral sex, hair-pulling, forced deep throat, domination, submission, stripper sex, office sex, teacher/student sex, virgin sex, stranger sex, spanking, and rough sex. It is intended for mature readers who will not be offended by graphic depictions of sex acts between consenting adults.