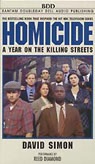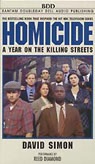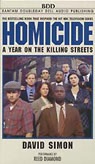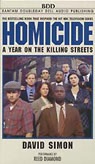 Homicide: A Year on the Killing Streets
Beschreibung des Verlags
A highly acclaimed journalistic masterpiece and true crime classic,
Homicide illustrates a year in the life of the detectives of the Homicide Unit in the city of Baltimore. David Simon, a reporter for the
Baltimore Sun, spent 4 tears on the police beat before taking a leave of absence to write this book. By persuading the Baltimore Police Department to allow him unlimited access to the city's homicide unit for a full year, Simon shadowed one shift of detectives as they traveled from interrogations to autopsies, from crime scenes to hospital emergency rooms.

Baltimore recorded 234 murders during that year, and the homicide unit investigated dozens of those murders. Homicide, a harrowing, sometimes brutal, and always fascinating look at the dozens of murders investigated by these detectives, is the book that sparked the critically acclaimed television series.