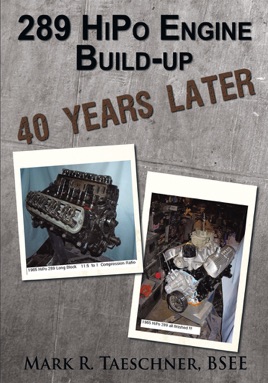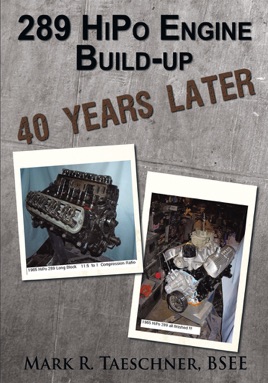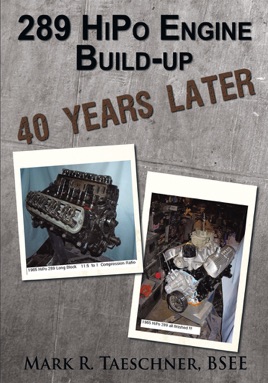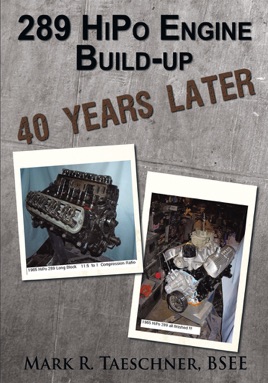 289 Hipo Engine Build-Up 40 Years Later
Beschreibung des Verlags
Mark R. Taeschner is an Electrical Engineering graduate of Seattle University (1990) now residing in Washington state. With 21 years experience as an engineer (aka ENGINE-eer) coupled with 25 years experience restoring vintage Mustangs have invoked intense study and research leading up to THE NEED to write this book as a SHOP Manual. The author expresses his opinion only based upon his own experience in engine build-ups for road, street and drag-racing and expresses complete indemnity from any and all liability for the build-ups of other 289 or other engines based upon documented procedures and pictures shown in this documentary. This book is written for educational purposes ONLY.
This book is U.S. Copyrighted ? 2005 (TX0006155002). All photos shown were donated or taken during the build process of a stock 1965 numbers matching HiPo 289.
This book is dedicated to my sons Cole, James, Joey and daughter Molly. I love you all and hope this book will bring you a good memory of me now and in the future! Special thanks to my friend, Philip M. Schatzer, for continuously proofreading this material. My 1965 Mustang Fastback 5R09K141894 is a numbers-matching 289 HiPo four speed 4:11 Trac-Loc car.