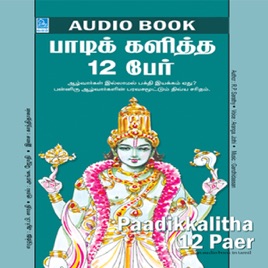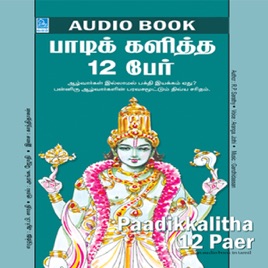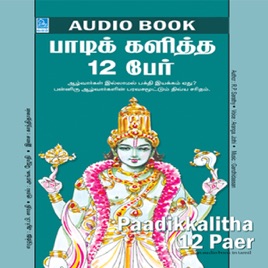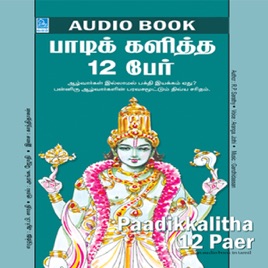 Paadi Kaliththa 12 Paer (Unabridged) [Unabridged Nonfiction]
Beschreibung des Verlags
An audiobook in Tamil language.

The Vedas are the wellsprings of Hinduism, but unlike the majority of religions and scriptures, the origins of these extraordinary teachings are not recorded. No one knows when they came into being, who uttered them first. The Vedas are themselves without beginning or end, like the universe and the omnipresent they describe. Their cosmic reach rivals the grandeur of the most magnificent manifestation of God's avatars: the Viswarupa.

The bhakti movement of the sixth and seventh centuries represented a massive revival of Hindu religion and philosophy. At a time when powerful forces were trying to undermine the very foundation of Hindu thought, these singing sages touched the hearts and minds of millions of Indians with their profound spiritual messages.

Their songs and the bhakti they generated rejuvenated Hindu dharma. They made it relevant to all times and all peoples. They embraced the great wisdom of the leading faiths of the world, while at the same time rejecting dogma and superstition. They revealed the glories of the Vedas in their pristine purity to the vast majority of people. They appealed to men and women, people of different languages and backgrounds.

The alvars immersed themselves in the ocean of bhakti, they sang the lord's praise in the most deeply felt lyrics. Full of devotion and humility, certain in their faith, and ecstatic in their fervor, the alvars feared none.

If the pasurams or songs of the alvars are soaked in beautiful Tamil, their lives are pregnant with the meaning of life in this world and beyond; they are tales of sacrifice, utter surrender before God, and spontaneous effusion of the most magnificent poetry. Listen to the extraordinary stories of the lives of the 12 alvars, told in the bewitching words of author R. P. Sarathy.