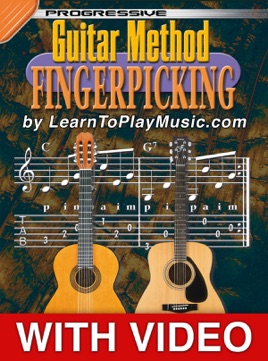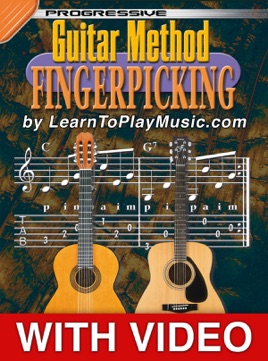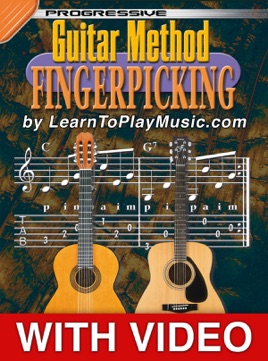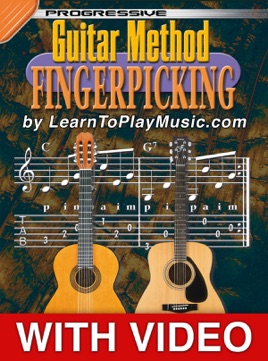 Fingerpicking Guitar Method Lessons - Progressive With Video
Teach Yourself How to Play Fingerpicking Guitar – Learn Essential Fingerpicking Techniques Including Folk, Ragtime, Rockabilly, Rock, Blues, Jazz, Lead and Other Styles Using Video & Audio Examples
Beschreibung des Verlags
Learn the art of guitar fingerpicking today! Fast-track your progress with this best-selling method and understand all aspects of fingerpicking guitar. Only a basic understanding of guitar is required.


*** This ENHANCED EDITION features VIDEO and AUDIO for every example! You can see how each one is played, then play with the BAND using the Play-A-Long music track! NOW INCLUDING full-page music and score animations to learn to play Guitar even FASTER!!! ***


Using easy-to-read guitar TAB and traditional notation, this book features over 60 examples, covering essential right hand fingerpicking patterns, while detailing the correct posture, hand positions and fingering techniques that every guitarist needs.


This modern illustrated method is packed with plenty of tips, shortcuts and tricks, to help you read and play any music notation, including free sheet music.


Beginning with chord progressions for well-known songs, it explores essential fingerpicking patterns, and introduces various techniques such as slurs, slides, clawhammer and alternating bass style. It also contains detailed information on styles including Blues, Ragtime and Classical.


An exciting, comprehensive and highly regarded introduction to fingerpicking guitar, this method is a favorite with students and teachers worldwide.