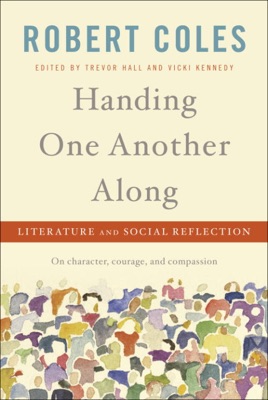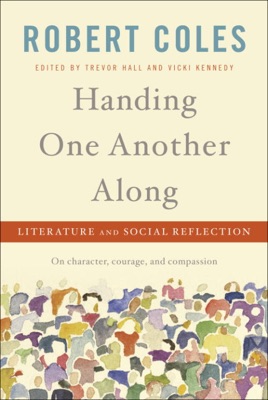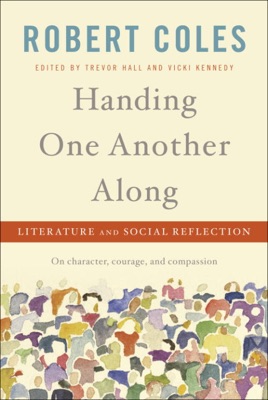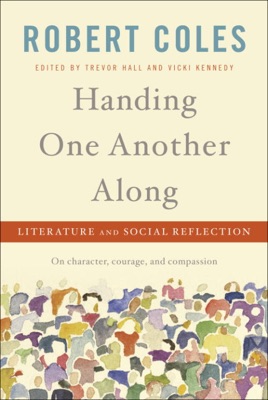 Handing One Another Along
Literature and Social Reflection
Beschreibung des Verlags
In this book on shaping a meaningful and ethical life, the renowned, Pulitzer Prize–winning author explores how character, courage, and human and moral understanding can be fostered by reflecting on the lives of others, through stories. Based on Robert Coles' legendary course at Harvard, this provocative book addresses such questions as, "Who are we? Where do we come from? Where are we going?" It calls on us to become stronger and more aware, by reflecting on ourselves and others with the help of great literature and art.

Dr. Coles shows how the work of writers, artists, and thinkers of the past two centuries can inspire our own reflections on the daily lives we lead. He offers a compelling call to venture outside of our own selves and lives and to listen, attentively and with growing humanity, to the way others get through life. Coles encourages us to examine our own character, kindness, and complexity by looking carefully at our perceptions of others, and by studying the wisdom of authors from Charles Dickens to Flannery O'Connor, from James Agee to George Orwell, and many others. In this influential conversation about empathy and engagement, Coles inspires us to seek out deeper meaning in our lives, and guides us toward achieving greater clarity, strength, and richness of understanding, amid the moral, psychological, and social complexities of the modern world.
PUBLISHERS WEEKLY
Psychiatrist and Harvard professor Coles (The Moral Intelligence of Children) adapts his undergraduate lectures on literature's contribution to the development of our moral character. The result amounts to both more and less than you might expect from a university course in modern literature. While less than comprehensive and eschewing more technical analyses, it delves into a generous handful of writers and artists perennials like George Orwell, James Agee, Zora Neale Hurston, Tillie Olsen, Ralph Ellison, and Raymond Carver, among others with uncommon insight and a personal touch, while offering excerpts of poetry and prose that often whet the appetite for more (a list of familiar titles for further reading appears in an appendix). Coles taps into the unintentional consonance between very different writers living and working in different circumstances but nonetheless writing from an abiding need for social introspection, justice, and communion across pernicious divisions of class, race, gender, ability lines we inculcate to our own spiritual detriment. While recapitulating an undergraduate course, the book is more than an introduction to these authors; its approach will also be freshly appealing to many who have read some or even all of the writers cited.
Mehr Bücher von Robert Coles, Trevor Hall & Vicki Kennedy
Alle anzeigen