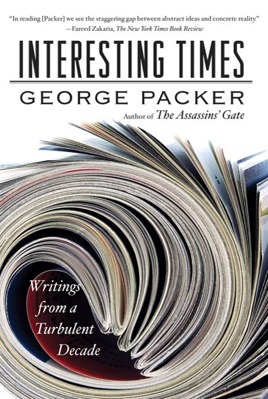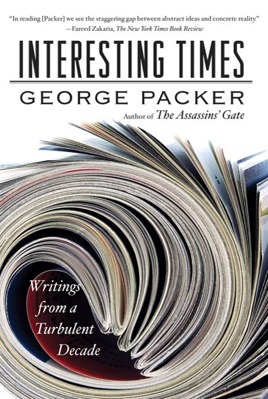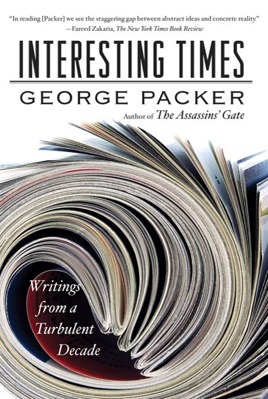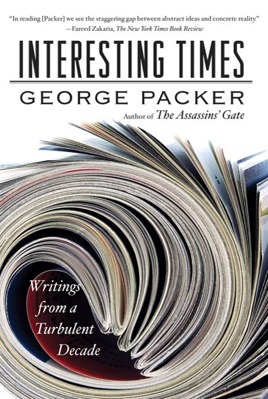 Interesting Times
Writings from a Turbulent Decade
Beschreibung des Verlags
The 2013 National Book Award Winner
A New York Times Bestseller

Throughout his career as a journalist, George Packer has always been attuned to the voices and stories of individuals caught up in the big ideas and events of contemporary history. Interesting Times unites brilliant investigative pieces such as "Betrayed," about Iraqi interpreters, with personal essays and detailed narratives of travels through war zones and failed states. Spanning a decade that includes the September 11, 2001 attacks and the election of Barack Obama, Packer brings insight and passion to his accounts of the war on terror, Iraq, political writers, and the 2008 election. Across these varied subjects a few key themes recur: the temptations and dangers of idealism; the moral complexities of war and politics; the American capacity for self-blinding and self-renewal.

Whether exploring American policies in the wake of September 11, tracking a used T-shirt from New York to Uganda, or describing the ambivalent response in Appalachia to Obama, these essays hold a mirror up to our own troubled times and showcase Packer's unmistakable perspective, which is at once both wide-angled and humane.
PUBLISHERS WEEKLY
Packer (The Assassins' Gate), staff writer for the New Yorker, creates an illuminating time capsule for a decade book-ended by the September 11 attacks and Barack Obama's rise to the presidency. Comprising previously published pieces, the book spotlights the biggest news and blunders in recent history as well as Packer's ability to ferret out important stories, perspectives and subjects elsewhere (e.g., a Sudanese intellectual and mystic hanged for "sedition and apostasy" who could have provided a nonviolent way forward for political Islam). Closer to home, a piece on stylistic differences between Obama and Hillary Clinton during the 2008 Democratic primaries is impressively timeless and could conceivably be consulted by historians in the next century. Packer's vivid scene setting and rich language are punctuated with flashes of mischief and humor, as when he ascribes Americans' political complacency to their "seduction by iced latte, mutual fund, and The Sopranos." Despite the breadth of his topics, each essay is distinguished by its telling details and the depth of its insight.