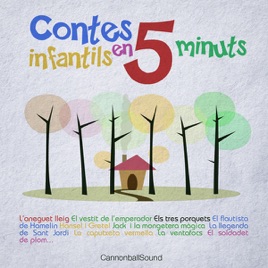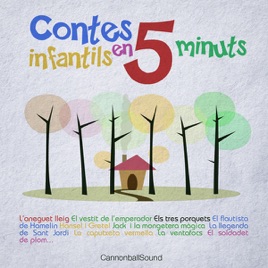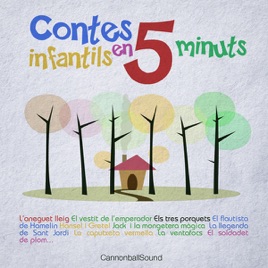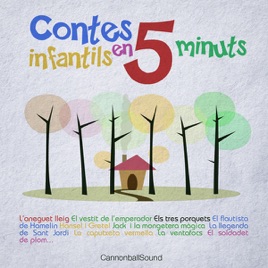 Contes Infantils en 5 minuts [Classic Stories for Children in 5 minutes]: Els 3 porquets, El Flautista de Hamelín, La caputxeta, i molts més (Unabridged)
Descripción de la editorial
Disfruta amb els teus fills d´una seleccío dels millor contes clàssics infantils de 5 minuts de tots els temps. Per primera vegada Cannonball Sound produeix aquests magnífics audiollibres amb una de les millors actrius del doblatge en català i amb música original. ¿T´ho imagines? No et decepcionarà. Diverteix-te amb aquests contes curts de 5 minuts en els que trobaràs: L´Aneguet lleig, Els 3 porquets, El Flautista de Hamelín,La caputxeta, La ventafocs, i molts més.

Enjoy with your children a selection of the five minutes best children's classic tales. For the first time Cannonballsound produces these magnificent audiobooks with one of the best actresses of Spanish dub and with original music. Can you imagine? They will not disappoint you. Enjoy with these five minutes short stories where you will find: "The Ugly Duckling," "The Three Little Pigs", "The Pied Piper", "Little Red Riding Hood", "Cinderella"...and many more.

Please note: This audiobook is in Catalan.
Contes
Molt bona idea! Quins records!
Per fi en català!
Ja era hora un audiollibreamb qualitat fet en català! felicitats a qui ho mereixi
Tornar a ser petit
Gràcies per produir també audiollibres de qualitat en català, molts records tornar a escoltar aquests contes. Treballo amb nens petits i és perfecte per estar per ells quan escolten els contes a part que els hi encanten!!!
Otros usuarios también han comprado
Ver todo