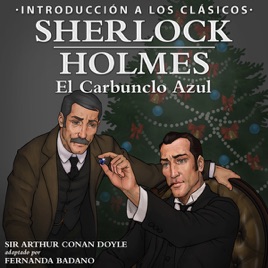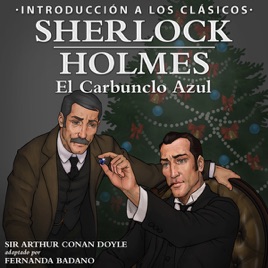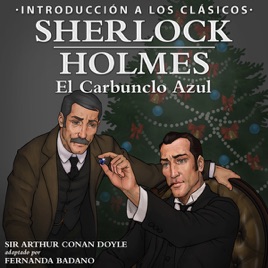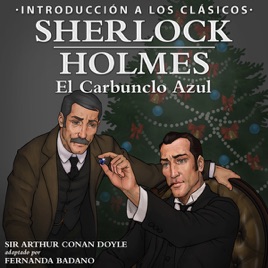 Sherlock Holmes - El Carbunclo Azul: Introducción a los Clásicos: [Sherlock Holmes - The Blue Carbuncle: Introduction to the Classics]
Publisher Description
Que tienen en común un viejo sombrero, una piedra preciosa y un ganso? Son claves en un misterio de Navidad esperando a ser resuelto por Sherlock Holmes. Con su increíble poder de deducción como su única arma, Holmes y su fiel amigo Dr. Watson salen a la ciudad para resolver un nuevo acertijo. Cómo fue que el carbunclo azul, que fue robado de la Condesa de Morcar, terminó dentro de un ganso? La policía encarceló a un hombre pero Holmes no está convencido que ese hombre sea el verdadero culpable.

Esta adaptación de la obra original de Sir Arthur Conan Doyle cautivará a jóvenes lectores. Nation9 presenta con orgullo esta historia atemporal, a una nueva generación de lectores.

What do an old hat, a precious stone and a goose have in common? They are all clues in a Christmas mystery waiting to be solved by Sherlock Holmes. With his amazing power of deduction as his only weapon, Holmes and his faithful friend Dr. Watson set out across the city to solve yet another riddle. How is it that the Blue Carbuncle that was stolen from the Countess of Morcar ended up inside a goose? The police have a man behind bars, but Holmes is not convinced their man is the right man. Will justice be served or is Holmes' goose cooked?

This adaptation of Sir Arthur Conan Doyle's original work will captivate young listeners. Introduce your child to the world of Holmes and enjoy this classic story time and time again.

Please note: This audiobook is in Spanish.