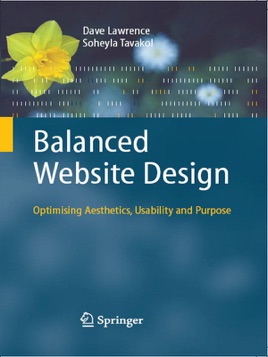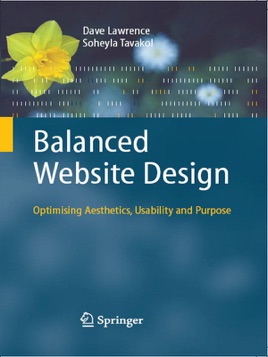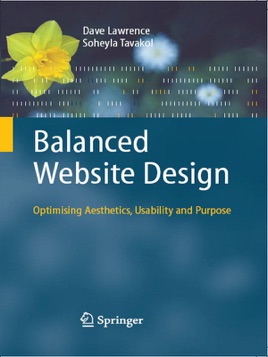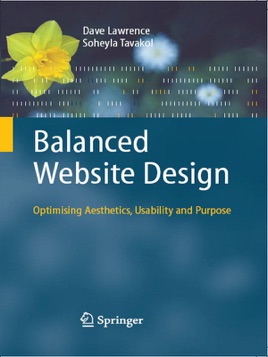 Balanced Website Design
Optimising Aesthetics, Usability and Purpose
Description de l'éditeur
Balanced Website Design (BWD) is a new methodology that fuses the strengths of traditional structured, stepped, and iterative approaches with a sharp focus on defining and achieving the desired characteristics of purpose, usability and aesthetics – absolutely essential requirements for any website. The book includes discussions of new perspectives on usability and aesthetics in the special context of website design.


BWD is suitable for all types of websites, for individual and/or team projects, and should prove to be of significant value for even the most experienced of website designers. BWD provides guidance, structure and detailed documentation/process support for the activity of designing and implementing your next website – helping you to maximise its effectiveness and relevance.


Features:

A stepped, iterative, comprehensively structured and easy to follow approach to website design

An approach that identifies and balances design needs against specific design ideas across each of the categories of aesthetics, usability and purpose

New perspectives on usability and aesthetics

Specially designed documentation provided to facilitate and support each process step

A methodology that is applicable to all types of website, and to all project scenarios

Resource based support via the book's website (www.springer.com/1-84628-518-6)



Dr. Dave Lawrence is a Senior Lecturer in multimedia web technology at Middlesex University, and has been researching in this field for over a decade. The BWD concept and material have been progressively tested in classes over the past five years. Soheyla Tavakol comes from a freelance graphic design background and has been teaching at university level in desktop publishing and digital media for many years.