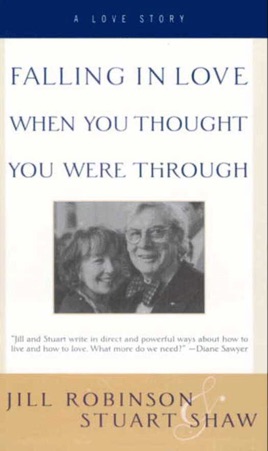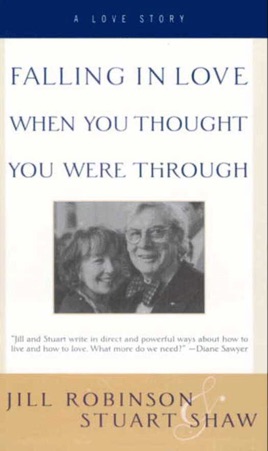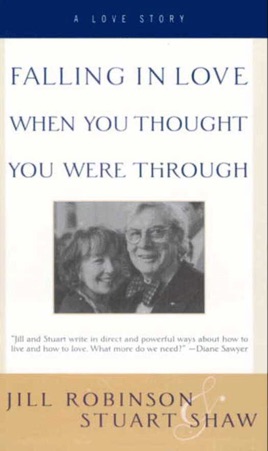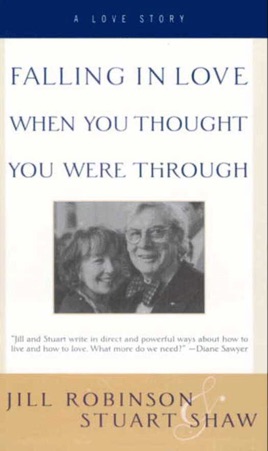 Falling In Love When You Thought You Were Through
A Love Story
Description de l'éditeur
From Jill Robinson, the author of Past Forgetting, comes a true story, coauthored with her husband, the English writer Stuart Shaw, about finding love when they both thought they were through with romance.

When Stuart and Jill first met, neither felt like a poster child for serious love. Stuart was recovering from the alcoholism that had wrecked his marriage and ravaged his career. Jill was recovering from a second failed marriage and believed she was done with love forever.

But then, in a crowded Connecticut diner, at about midnight, Jill caught Stuart's eye and shot him a look that said, I'm designed for you. Immediately drawn to Jill, Stuart asked, Would you like to come to my place for a cup of tea sometime?

What follows is a journey toward commitment. You hear it from both points of view: his and hers. If you've ever felt that your opportunity for love was gone, here's the lively story of the creation of a passionate marriage that will fill your heart with joy and hope.
PUBLISHERS WEEKLY
In her previous memoir, Past Forgetting, novelist Robinson described the extraordinary experience of amnesia following a swimming pool accident and the gradual recovery of her memory. This time she teams up with her third husband to recount their meeting, courtship and the early days of their marriage in 1980 (before the amnesia). Alternating the voices of husband and wife, both Robinson and Shaw (an Englishman and PR executive) write extremely well, but offer only an ordinary tale of middle-aged love and blended families. Both divorced with almost-grown children, Robinson and Shaw met at a 12-step meeting, fell in love and proceeded down the well-trod path of uniting their lives, families and friends. The most unusual aspect of their story is that because of Robinson's background (as the daughter of Dore Schary, who was the one-time head of MGM and writer/director/producer of Broadway hits), they dine with the rich and famous, and doors that are firmly locked to most people seem to fly open for them. For example, Martha Stewart arranged their western-themed wedding reception gratis and a friend found them a great flat in London within a week of their decision to move there. This ease of life (along with the absence of any mention of Robinson's amnesia) lessens their drama of emotions, relationships and struggles to adapt their egos and lives to love and marriage. Shaw muses, "Falling in love is child's play: staying in love stretches patience way beyond what one had considered to be breaking point." Unfortunately, this story ends before such patience is really tested.