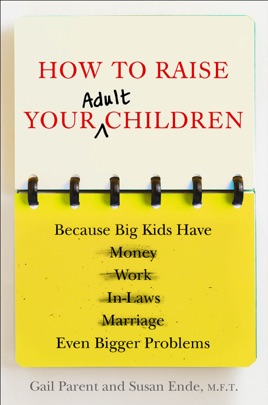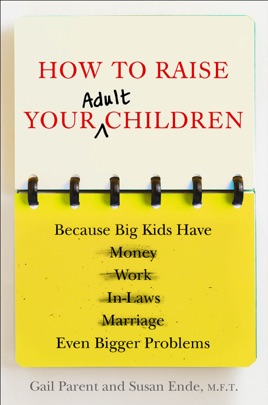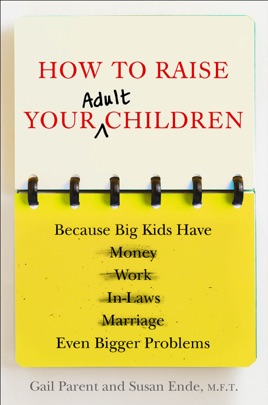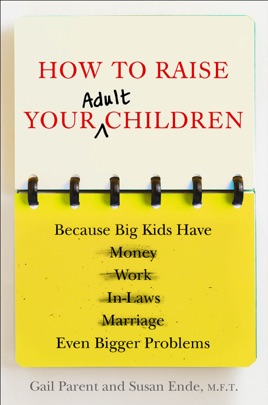 How to Raise Your Adult Children
Real-Life Advice for When Your Kids Don't Want to Grow Up
Description de l'éditeur
In this irreverent guide, a bestselling comedy writer and noted psychotherapist teach parents how to handle their grown kids.

There are many books out there to teach you how to handle your children after they graduate from diapers, but none tells you how to proceed once they graduate from high school. As new patterns emerge in the lives of young adults, parents find that their grown children have bigger problems than they did just a few years ago.

How to Raise Your Adult Children is a manual for anxious moms and dads. Whether confronting the question of setting a curfew for a college kid at home, or paying for a forty-year-old daughter's wedding, two "been there, done that" moms give advice with an edge on a variety of emotionally and financially perilous situations, including:

   • Your kid needs money-your money
   • Your kid moves back home and stays home
   • You know your child should not marry their significant other
   • Your big children keep dumping their little children on you

Combining the wit of Emmy Award-winning writer Gail Parent and the insight of psychotherapist Susan Ende, this book answers questions most parents never imagined they would have to ask.
PUBLISHERS WEEKLY
Comedy writer Parent and psychotherapist Ende combine their wit and expertise in this collection of letters from parents facing issues with grown children. According to the U.S. Census, 55% of men and 48% of women ages 18 to 24 are living with their parents: this trend has given rise to a host of financial and lifestyle conflicts. In separate chapters, each with an introductory section, the authors answer questions relating to money, the college years, living arrangements, work, dating, family rituals, marriage, in-laws, grandchildren, divorce, and aging and illness. In their approaches, the authors differ: Parent, who wrote for The Golden Girls, is often tongue-in-cheek, while Ende takes a slightly more earnest approach. The questions gathered from friends, relatives, and "strangers" are wide-ranging, from what to do when a college student trades the car his parents bought him for a motorcycle to how to deal with a dad who is dating his daughter s 28-year-old girlfriend. The dueling tones and format don t always work, but the authors overriding theme that adult children are separate from parents, who must respect their right to make their own choices in order to foster independence rings true.