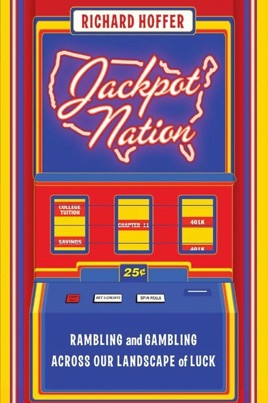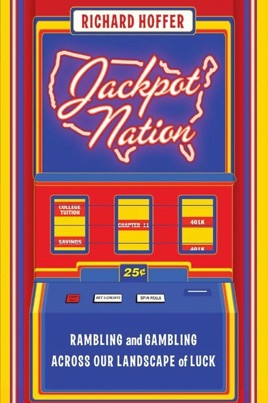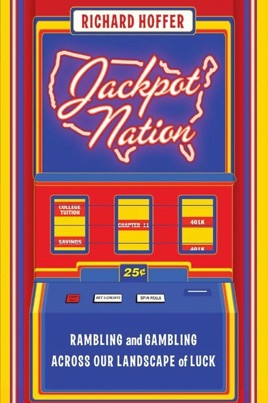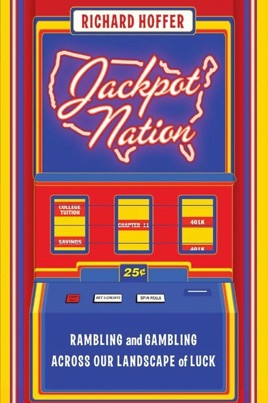 Jackpot Nation
Rambling and Gambling Across Our Landscape of Luck
Description de l'éditeur
Is this a great country or what?

You can bet on the turn of the card or a roll of the dice, but also on the NFL, the NCAA, and which Olsen twin marries first. We bet $80 billion a year, the amount growing wildly as more and more people gain access to this huge American wheel of fortune. No longer quarantined in Las Vegas, gambling has become as local and convenient as our neighborhood cineplex. If there's not a casino around the corner, there's one on your laptop computer.

In Jackpot Nation, Richard Hoffer takes us on a headlong tour, alternately horrifying and hilarious, across our landscape of luck. Whether he's trying to win a side of bacon in a Minnesota bar, hustling a paper sack filled with $100,000 in cash across Las Vegas parking lots, poring over expansion plans with a tribal chief in California, or visiting the New York prison cell of a retired bus salesman with a poor understanding of three-game parlays, Hoffer explores with wit and heart our national inclination—a cultural predisposition, even—to take a chance.
PUBLISHERS WEEKLY
Describing a specifically American obsession with luck and risk-taking, going back to the Pilgrims who struck out for Plymouth, author and Sports Illustrated senior writer Hoffer (A Savage Business: The Comeback and Comedown of Mike Tyson) takes a well-meaning but half-baked tour of the U.S., crafting an ode to craps and country along the way. While the comparison between Puritans and gamblers is intriguing, as are the connections between legal betting and public education budgets (which make gambling "a civic duty!"), these ideas are only vaguely sketched out. Instead, Hoffer keeps the mood light and egregious, dealing out amusing cross-country dispatches and breezy history lessons, proving entirely cavalier about everything from the wild inefficiency of "charitable gambling" to gambling addiction ("the risks to individuals are fairly minimal"), in spite of his own family-jeopardizing $100,000 loss. Anyone wishing for a piercing look into the heart of an American vice should look elsewhere, but fellow bettors will find Hoffer's cross-country casino spree-full of big risks and bigger personalities-worth a roll.