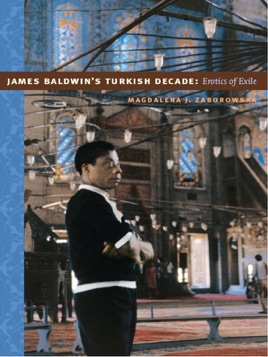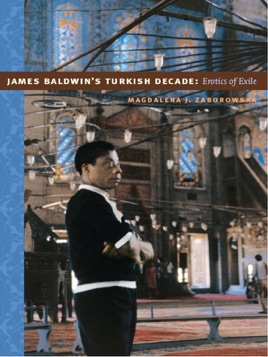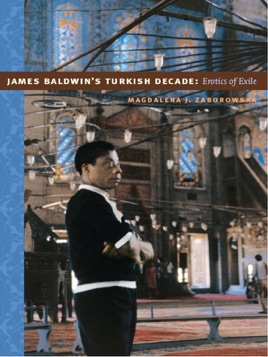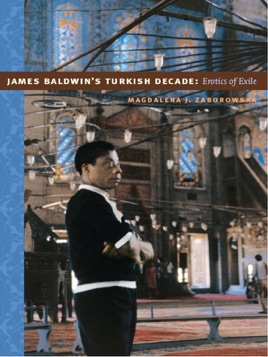 James Baldwin's Turkish Decade
Erotics of Exile
Description de l'éditeur
Between 1961 and 1971 James Baldwin spent extended periods of time in Turkey, where he worked on some of his most important books. In this first in-depth exploration of Baldwin's "Turkish decade," Magdalena J. Zaborowska reveals the significant role that Turkish locales, cultures, and friends played in Baldwin's life and thought. Turkey was a nurturing space for the author, who by 1961 had spent nearly ten years in France and Western Europe and failed to reestablish permanent residency in the United States. Zaborowska demonstrates how Baldwin's Turkish sojourns enabled him to re-imagine himself as a black queer writer and to revise his views of American identity and U.S. race relations as the 1960s drew to a close.

Following Baldwin's footsteps through Istanbul, Ankara, and Bodrum, Zaborowska presents many never published photographs, new information from Turkish archives, and original interviews with Turkish artists and intellectuals who knew Baldwin and collaborated with him on a play that he directed in 1969. She analyzes the effect of his experiences on his novel Another Country (1962) and on two volumes of his essays, The Fire Next Time (1963) and No Name in the Street (1972), and she explains how Baldwin's time in Turkey informed his ambivalent relationship to New York, his responses to the American South, and his decision to settle in southern France. James Baldwin's Turkish Decade expands the knowledge of Baldwin's role as a transnational African American intellectual, casts new light on his later works, and suggests ways of reassessing his earlier writing in relation to ideas of exile and migration.
PUBLISHERS WEEKLY
Covering a neglected period in James Baldwin s career, his time in Turkey from 1961 (a year after publication of Another Country and two years before The Fire Next Time) to 1971, Zaborowska follows in the writer s footsteps to analyze and put into context the significance of this seminal decade. Working by way of Edward Said, she examines a combustible mix of race, exile and gender through Baldwin s forays in a society that straddles East and West. Zaborowska, an associate professor in American and Afro-American studies at the University of Michigan, combines archival material and interviews with detailed critical interpretations of Another Country; Baldwin s little-known theater direction of John Herbert s Fortune and Men s Eyes, which was a smash in Turkey; the post-Stonewall No Name in the Street; and the Chekhov-inspired The Welcome Table. Of central importance is how Baldwin s so-called Turkish exile helped distance him from, while also focusing, his massive contradictions within a society of contradictions. Somewhat weighing down her text by close readings, Zaborowska otherwise displays the fascinating, delicious thrill she received from the people she interviewed. This is an at times probing but uneven look into Baldwin s tormented soul and work. 53 illus.