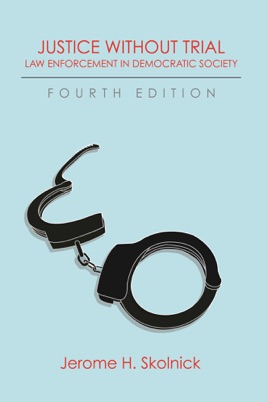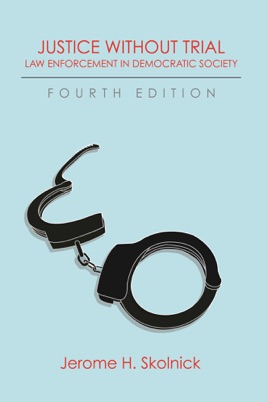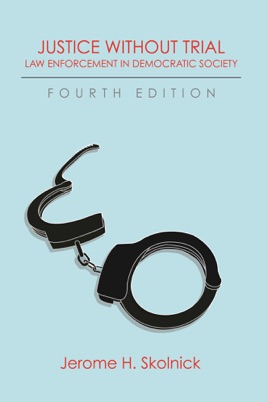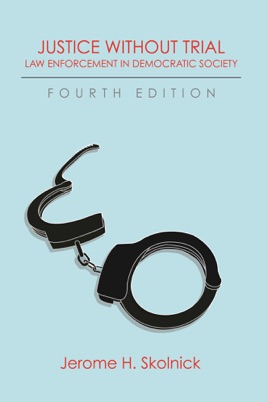 Justice Without Trial
Law Enforcement In Democratic Society, Fourth Edition
Description de l'éditeur
New Fourth Edition of the acclaimed and foundational study of police culture and practice, political accountability, application of and obedience to the rule of law in stops and arrests, and the dilemma of law versus order in free societies. By the renowned sociologist Jerome Skolnick using innovative and influential research techniques in law and criminology. Now in quality ebook edition for easy classroom adoption: features continuity with new print edition, linked notes, active TOC, and legible tables.


A respected scholar of the early law and society movement, Skolnick interviewed police and criminals, rode extensively with detectives and attended interrogations, and ultimately saw police conduct and mentality from the inside, before such methodology became popular. Every student of law and society knows this book, and it is available again with a new Foreword by Candace McCoy and a new Preface by the author. Fifty years after his innovative research began, the continuity and change of policing and law is seen again, in all its richness and nuance.


"Skolnick has produced a masterful account of the organization and operations of an American police department, an account which goes far beyond the pious platitudes and fiery denunciations usually heard on this subject. It also outdistances easily the ordinary administrative analysis, concentrating on the rewards and constraints policemen themselves see and respond to rather than those the efficiency experts think they ought to see and respond to. ...makes an important contribution...."

Howard Becker, Law & Society Review, on the 1st edition.