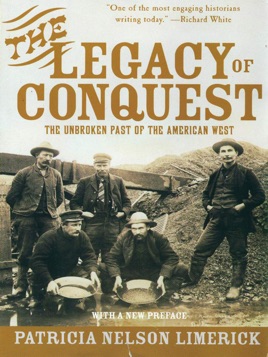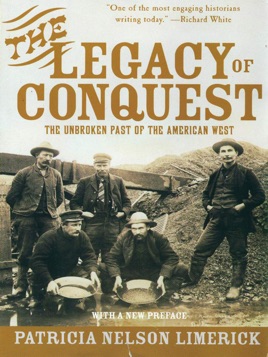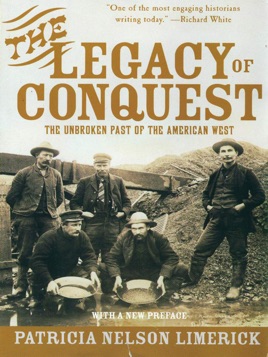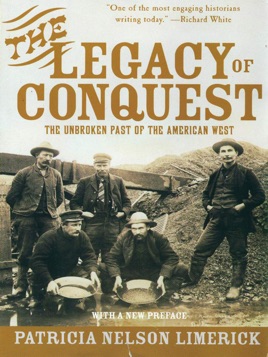 The Legacy of Conquest: The Unbroken Past of the American West
Description de l'éditeur
"Limerick is one of the most engaging historians writing today." --Richard White

The "settling" of the American West has been perceived throughout the world as a series of quaint, violent, and romantic adventures. But in fact, Patricia Nelson Limerick argues, the West has a history grounded primarily in economic reality; in hardheaded questions of profit, loss, competition, and consolidation. Here she interprets the stories and the characters in a new way: the trappers, traders, Indians, farmers, oilmen, cowboys, and sheriffs of the Old West "meant business" in more ways than one, and their descendents mean business today.
PUBLISHERS WEEKLY
The popular image of Western history is our own creation myth, writes the author, who teaches history at the University of Colorado. Frederick Jackson Turner's ethnocentric, nationalistic frontier is passe; modern historians have deemphasized the frontier, focusing on economics and the diversity of Western settlers. Limerick shows us a competitive, contentious West, an important meeting ground for Indians, Latin-Americans, Anglo- and Afro- Americans and Asians. On the subject of Western violence, she notes that the frontier environment is not a proper explanation for incidents involving Hispanics, Chinese, Japanese, blacks, Mormons, strikers and radicals. Limerick examines the key role of federal money in Western economya major issue of continuity in the area's history; she discusses "borderland'' (Hispanic) history and immigration restrictions. History buffs will appreciate this dynamic perspective on the real, as opposed to fantasy, West. Photos not seen by PW.