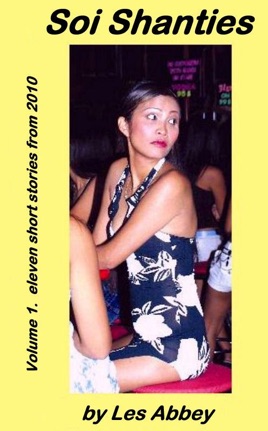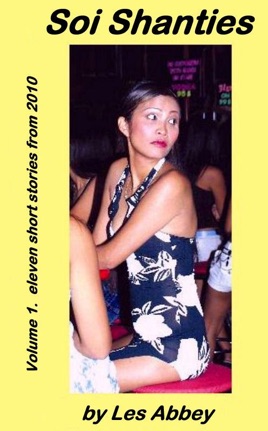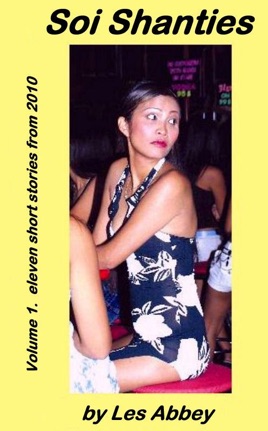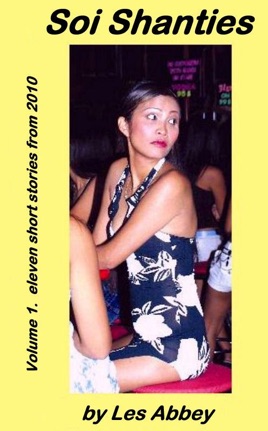 Soi Shanties Volume 1
Soi Shanties, no. 1
Description de l'éditeur
From the introduction:

These short stories by Bangkok writer Les Abbey were published in the Pattaya Trader magazine in 2010. They refer to an earlier long gone time. The period was between the end of the war in Vietnam in 1975 and the arrival of cheap airfares to Bangkok in the late 1980s. Was it the 'Golden Age' of sex tourism? No, probably not because that's where we are at now in so many ways.

The soi Les writes about was based on Soi Cowboy at that time. Soi Cowboy had become a more laid back, cheaper and quieter version of Patpong. It would have been in the very early days of Nana Plaza and some of the more famous, and infamous, bars were still on Sukhumvit Road between Soi Asoke and Soi Nana, where many new luxury hotels now occupy. Names that come to mind are the Three Roses, the Rosemary and the Cock and Bull restaurant. The big hotels were the Nana and the Grace. The Thermae bar was still in its original position. Three brands of beer were available, Singha, Kloster and Amarit.
A large section of the expat crowd in Bangkok was made up of oilfield and suchlike workers on leave from their jobs around the world. The contracting companies were beginning to offer better leave schedules of one month off for every two or three worked, with return airfares to wherever the employee wanted pretty well covered. Many of the expat bar owners were those left over from the war plus retiring oil workers, but they were all looking for regular customers from among this new well paid group.

Pattaya was only just beginning to spread out from the Walking Street row of bars and most of this group of expats was using it as a place to visit for few days during their breaks rather than a place to live. There were probably more hotels than houses for sale or to rent, unlike today.

Were these men and boys sex tourists? I will leave you to make up your own mind. They were invariably single and well paid by the standards of the time. I suspect that cheapish beer and being with friends played important roles, but still one has to admit that Thai girls were probably the most important factor for being there. 'Old Asian Hands' at the time were surprised that Bangkok had become the destination of choice because for many years Singapore had been the town that served this purpose. The truth was that Singapore had started to pay attention to its image and the old parts of town like Bugis Street and Geylang were being regulated, cleaned up or even knocked down.

Today if you visited Soi Cowboy at or just after lunchtime you would find hardly anything going on. Back then there was a fairly busy trade with many of the small bars serving afternoon drinks and even food to their regular customers; street vendors trying to interest them in various bits and pieces; and the afternoon paper, the Bangkok World, being sold to those who appreciated its easy read, tabloid format.