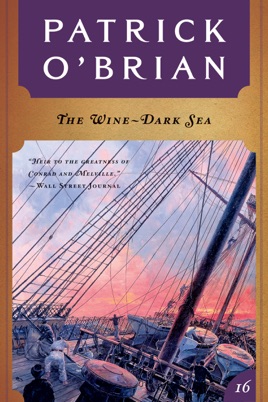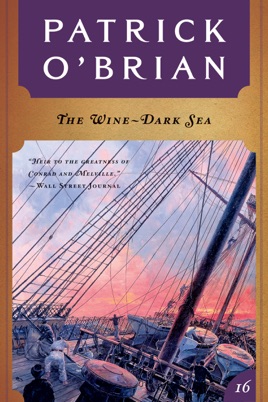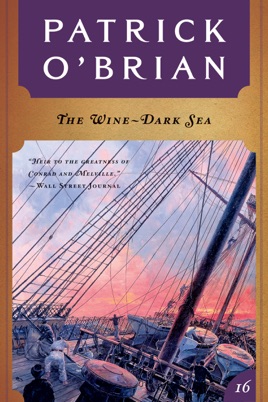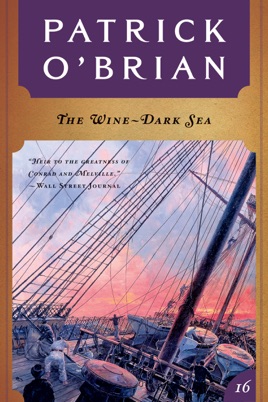 The Wine-Dark Sea (Vol. Book 16) (Aubrey/Maturin Novels)
Description de l'éditeur
The sixteenth volume in the Aubrey/Maturin series, and Patrick O'Brian's first bestseller in the United States.

At the outset of this adventure filled with disaster and delight, Jack Aubrey and Stephen Maturin pursue an American privateer through the Great South Sea. The strange color of the ocean reminds Stephen of Homer's famous description, and portends an underwater volcanic eruption that will create a new island overnight and leave an indelible impression on the reader's imagination.


Their ship, the Surprise, is now also a privateer, the better to escape diplomatic complications from Stephen's mission, which is to ignite the revolutionary tinder of South America. Jack will survive a desperate open boat journey and come face to face with his illegitimate black son; Stephen, caught up in the aftermath of his failed coup, will flee for his life into the high, frozen wastes of the Andes; and Patrick O'Brian's brilliantly detailed narrative will reunite them at last in a breathtaking chase through stormy seas and icebergs south of Cape Horn, where the hunters suddenly become the hunted.
PUBLISHERS WEEKLY
Though the Jack Aubrey-Stephen Maturin books can be profitably read separately, as fans know, together they read as one long, wonderful novel. This 16th installment (following The Truelove ) is no doubt the best chapter yet. In the early 1800s, Bluff Jack, captain of the privateer Surprise , steers his frigate across the Pacific to South America, around Cape Horn and into the Atlantic, taking French and American prizes, fighting off a Yankee Man of War and suffering dire eye and leg wounds for his trouble. Subtle Stephen, ship's doctor and British intelligence agent, almost pulls off a coup in Peru and must escape across the Andes, losing some toes to frostbite for his efforts. Favorite characters reappear here: Killick, Jack's crabby steward; Sarah and Emily Sweeting, precocious Melanesian waifs attached to Maturin's sick-berth; Sam, Jack's illegitimate black son and rising Churchman. The naval actions are bang-on and bang-up--fast, furious and bloody--and the Andean milieu is as vivid as the shipboard scenes. As usual, readers can revel in the symbiotic friendship of Jack and Stephen, who make for a marvelous duo, whether in their violin and cello duets or in their sharp dialogue. If O'Brian hasn't quite had a break-out book yet, then this deserves to be it. 40,000 first printing; $50,000 ad/promo; author tour.