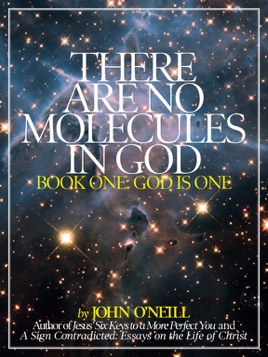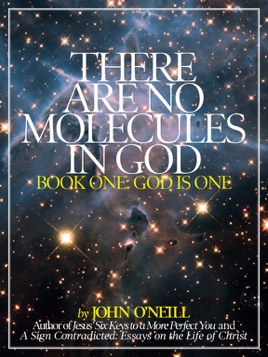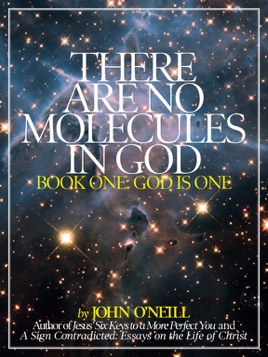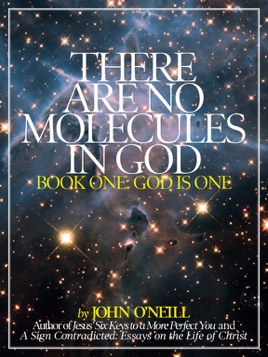 There Are No Molecules in God
Description de l'éditeur
This first book of a two-book set explores the nature and perfection of the One we call God, to get to know more clearly Who God is, and why God is so important to us and to the eternal happiness He has prepared for us. I wrote this book to present the revelations of Jesus Christ and the Church's teachings on the mysteries of God's self-existence and absolute perfection in hope of attaining and passing on a deeper, more mature appreciation of God's infinite perfection, so that we may come to the realization that, by refusing to impose our human limitations on God, we can improve immensely our relationship with Him in all aspects of our growth in Christian spirituality.

As Saint Paul stated in his first letter to the Corinthians (13:11-12), "When I was a child, I used to talk as a child, think as a child, reason as a child; when I became a man, I put aside childish things. At present we see indistinctly, as in a mirror, but then face to face. At present I know partially; then I shall know fully, as I am fully known."

In other words, as we grow beyond our childhood understandings and images of God, we must begin to know God in a way that is a foresight of how we will know God in the eternal afterlife: "fully, as I am fully known." This adult understanding of Who God is will generate in us a faith and trust in God's infinite being, power and love that will help us to increase our acceptance of God's will for our lives, while enabling us to appreciate more fully God's command that we love all others on this planet as we love ourselves.

The revelations about God in this book are not of my own discovery or invention. They are based on teachings revealed by Jesus, the Incarnate Word of God, Who became flesh and dwelt among the Israelites more than twenty centuries ago, then passed on to us through His Apostles in the New Testament, then by the Fathers and Doctors of the Church, and finally by the Magisterium of the Church for more than two thousand years.