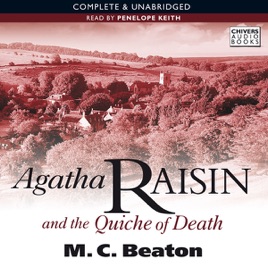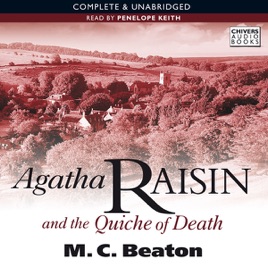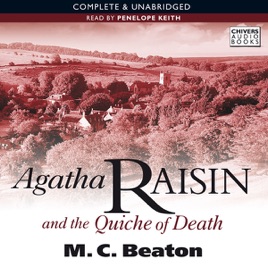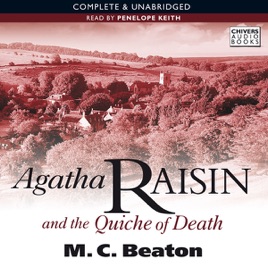 Agatha Raisin and the Quiche of Death: Agatha Raisin, Book 1 (Unabridged)
Publisher Description
Meet Agatha Raisin, high-flying public relations boss turned village sleuth. After her many years of bullying and cajoling others, her early retirement to a picture-perfect village in the Cotswolds is a dream come true.
Penelope Keith is Agatha Raisin..!!
I love Penelope Keith as Agatha Raisin, she's perfect! The stories are all delightful, very English, gentle and funny too. I love the wonderful descriptions of quaint Cotswold village life, where there are all sorts of strange-goings-on, behind the twitching lace curtains! The suspense builds and builds, as a mid-aged, confident and mischievous Agatha, unable to abate her curiosity, gets mixed up in all sorts of trouble!
I recommend listening to both the 'play' and unabridged audio 'book' versions, the latter first, if possible. I don't sleep, so I listen to audiobooks through the night and can highly recommend MC Beaton's - Agatha Raisin's gentle detective stories to other insomniacs!
Brilliant as always, Penelope Keith is Agatha Raisin!
Agatha's alive!
Penelope Keith really brings the world of Agatha alive! I'm a fan of the books bad this is my first ever audiobook and must admit I was sceptical.

But fear not dear reader/listener, they are a great way to while away a long drive to work.