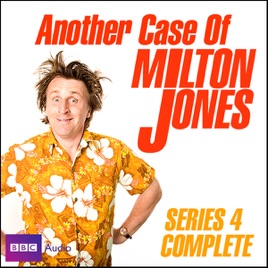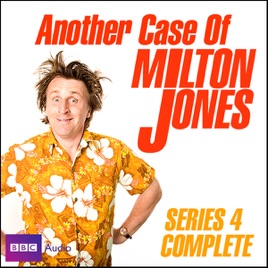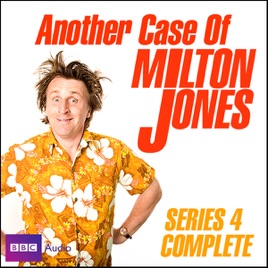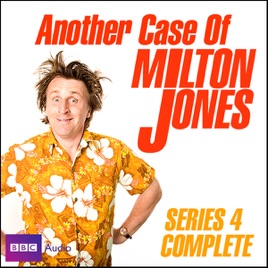 Another Case of Milton Jones: Series 4
Publisher Description
The man they call 'Britain's Funniest Milton', Milton Jones, stars in his smash-hit Sony Award-winning BBC Radio 4's daftest comedy show, Another Case of Milton Jones, co-starring Tom Goodman-Hill (The Office, Spamalot), Lucy Montgomery (Bellamy's People), and the inimitable tones of Come Dine with Me's Dave Lamb.

In each episode, Milton is a complete and utter expert at something - test pilot, mathematician, travel mogul, cyclist, miner and weatherman - and in each episode, with absolutely no ability or competence, he plunges into a furiously funny and fast-paced adventure with utterly hilarious results.

In the first of the complete six episodes, Milton is a daredevil test pilot and Top Gun who gets tangled up in a fiendish plot to replace the turkey twizzler....

Then stand by your blackboards as Milton is a mathematical whizzkid who gets tied up in knots and rings trying to solve the equation of the mysteriously disappearing geniuses and ends up discovering the only number bigger than itself.

In the next show, he's an Extreme Travel Entrepreneur who's trying to patent a mosquito net designed to keep the mosquitoes in.

After that, he's a world-beating cyclist who gets tangled up in a close-fitting body suit, his grandfather's unicycle and the entire population of Holland.

Episode 5, and Milton waves goodbye to the world of dance and musical theatre to pursue his dream of becoming a miner, in a glamorous yet gritty tribute to Billy Elliot!

And in the final episode, Milton proves that you don't need to be a weatherman to know which way the wind blows; you just need a fully working anemometer...and a mouse called Tim. And a box of Duchy Originals. That's all in this complete, hilarious series of Another Case of Milton Jones.
I have lots and lots and lots of apps and this is the 100% best!!!!
,
Very very good
This is one of the funiest things I've ever heard I love it.
Very good
The best series Milton jones has made. Ever.