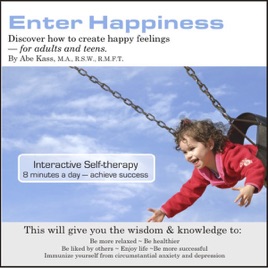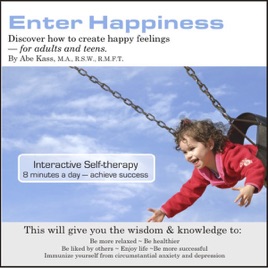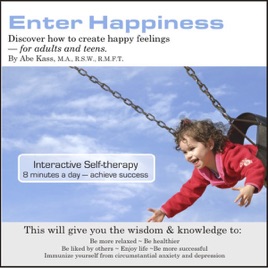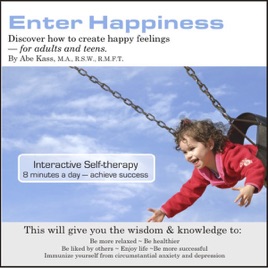 Enter Happiness (Unabridged)
Publisher Description
A happy person is an emotionally healthy person. Happiness pushes away negative feelings like sadness, anger, and stress. Often, we need to work at being happy. In these stressful times, happiness typically doesn't come knocking on your door - you need to bring it in. And once you do, your reward is great. When you are happy, you feel good, and others are attracted to you. Success is not black and white.

Becoming "happy" is measured by incremental shifts in the right direction. For example, being 20% less sad and 20% more happy than the previous day is a decisive victory. With this outstanding self-therapy audio program, discover how to create happy feelings. You will learn strategies and tools needed to generate happy feelings.

Our self-therapy programs are deliberately designed to be repetitive. Do not expect them to entertain. Do expect them, when used as instructed, to upgrade the quality of your life. This program requires eight minutes a day for three weeks (average for most people).