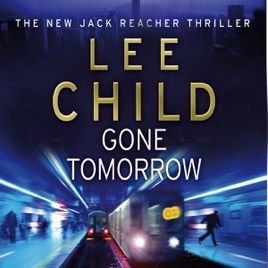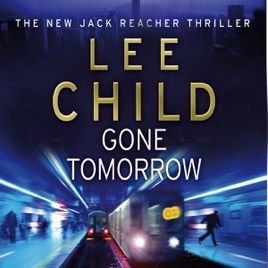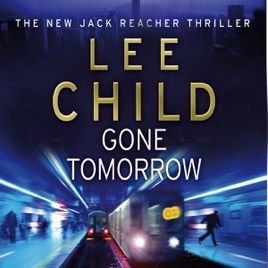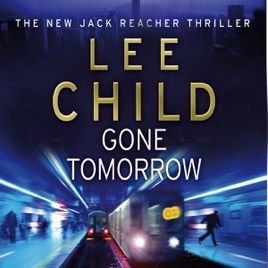 Gone Tomorrow: Jack Reacher 13
Publisher Description
Suicide bombers are easy to spot. They give out all kinds of tell-tale signs. Mostly because they're nervous. By definition they're all first-timers.

Reacher knows the 12 giveaway signs to look out for. Riding the subway in New York at two o'clock in the morning, he becomes sharply aware: one by one, a fellow passenger ticks off every bulletpoint on his list.

So begins the new heart-stopping new thriller starring today's most admired action hero, the gallant and enigmatic loner Jack Reacher.
Lee Child is a fantastic writer
Meet Jack. He's a kinda lonely guy with simple needs in a big bad mixed up world. He's also one of those people who attract trouble. He's lovable, encouragable, mean and tough; but he's the good guy, and a great dude to have on your side when things start to hot up, as they always do in Lee's stories. I have read all of his books, in order and recommend anyone to do the same. If your just after a gripping yarn with some great characters you wont go far wrong with this
Not his best but a good read nevertheless
Jack Reacher is readable anywhere, you just have to be patient for the story to unfold and the relevant bits to become apparent. Not his best book but is still a very good read.
I love to go to bed with Jack on a night time!!
jack reacher is back
i love the story, i just wish the unabridged version was availabale as this seemed a little rushed. This is not a knock at the author in any way, as i think the story is vwry strong. But i i got the impresion that the story had been condensed somewhat leaving me wishing i had invested ny money into one of the 14 or so hour long audiobooks available on itunes which to be frank are just as good.