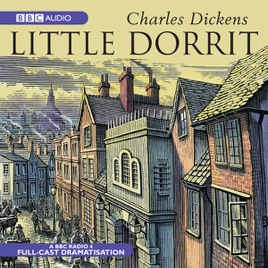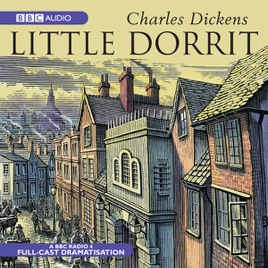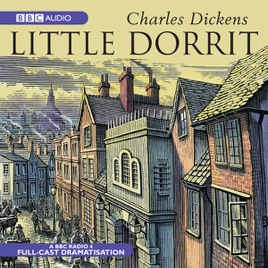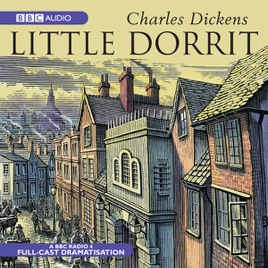 Little Dorrit (Dramatised)
Publisher Description
Hailed by George Bernard Shaw as Dicken's "masterpiece among masterpieces" for its social indictment and sense of humanity,
Little Dorrit is both an examination of Victorian England and a surprising love story.

This BBC Radio 4 dramatisation recreates the author's mid-19th Century London, in particular the East London area of Marshalsea. Drawing upon his own father's imprisonment in Marshalsea Debtors' Prison, Dickens placed the institution firmly in the heart of the novel when telling the story of Amy Dorrit.

The youngest child of debtor William Dorrit, Amy is born in Marshalsea prison. She and her father are befriended by Arthur Clennam, whose mother employs "little Dorrit" as a seamstress. The fortunes of the Dorrits undergo an extreme change when William inherits a fortune, and the family moves to Italy.

Back in England, Arthur Clennam finds himself the victim of a massive fraud and ends up in Marshalsea. There he is found by Little Dorrit, whose fortune has had no effect on her generosity and humility. Arthur realises that she loves him, but it is not until the Dorrit fortune is lost that the two of them can be united at last.

Peopled with Dickens' usual host of memorable characters, the author's mix of satire and genuine sentiment has made this one of his best-loved works.