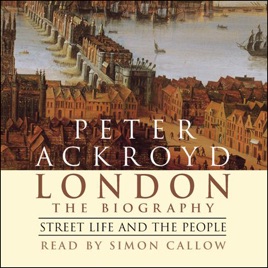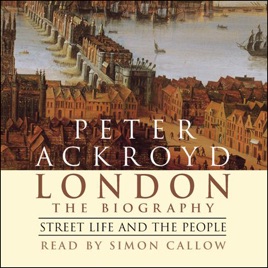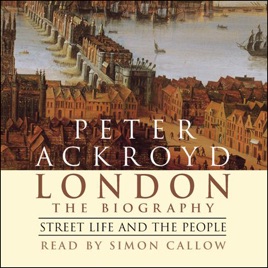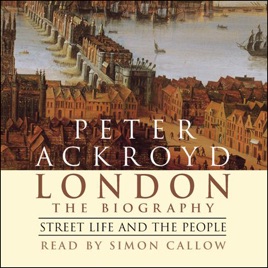 London: The Biography, Street Life and the People
Publisher Description
Ackroyd portrays London from the time of the druids to the beginning of the twenty-first century, noting magnificence in both epochs, but this is not a simple chronological record. It is a comprehensive account, animated by Ackroyd's concern for the close relationship between the present and the past as well as by what he describes as the peculiar "echoic" quality of London whereby its texture and history actively affect the lives and personalities of its citizens. London is perhaps the most important study of the city ever written, and confirms Ackroyd's status as what one critic has called "our age's greatest London imagination". Street Life and the People vividly describes the everyday activities and concerns of Londoners. Particular areas of interest include customs, food, drink, entertainment, sex, crime, and punishment.
peter ackroyd, the biography, street life and the people
Wow, what a fantastic book to listen to, in fact enjoyed it so much I listened to it twice, and it was just as good the 2nd time around. a must read ( listen ) for anyone. absolutly recomend it
london biography street life and people
this book is amazing absoulutly fantastic a must for people who like london history
Oh Dear!!
I had thought I was buying a thrilling essay on the most stunning period of development in recent history. In truth it consists of a tedious, monotonous narative that could have been found in any junior school history book. Buy the Penguin book from your local bookseller but do not waste £7.95 on this dull work.