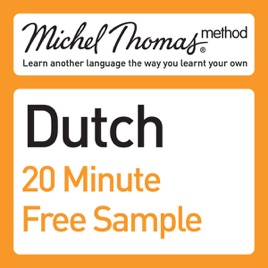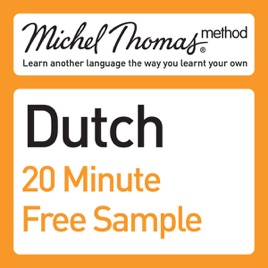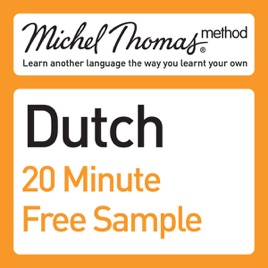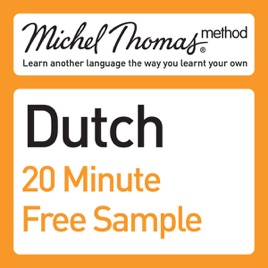 Michel Thomas Method: Dutch Course Sample (Unabridged) (Unabridged Nonfiction)
Publisher Description
This is a sample of the best-selling Michel Thomas Method Course, offering you a fast-track introduction to Dutch.

Learn another language the way you learnt your own.
You learnt your own language naturally and enjoyably: now you can learn Dutch in the same way.

You'll stick with it because you'll love it. Use the unique method perfected over 50 years by the celebrated psychologist and linguist Michel Thomas.
This method works with your brain, helping you to build up your Dutch in manageable, enjoyable steps by thinking out the answers for yourself.
You learn through listening and speaking: without the pressure of writing or memorising.
You pick up the language naturally and unforgettably.
Join the millions of people worldwide who have learnt a new language with the Michel Thomas Method.
Free??
Why is this called a 20 minute free sample, but then you are charged 95p to download it?? Sort it out iTunes!
Dutch Free Sample
Not only is it not free, but I can't find it. Not on my computer, not on my iPhone.
Waste of time.
(I like Michel Thomas, I used it for other languages, but wanted to show a friend who wants to learn Dutch.)