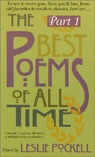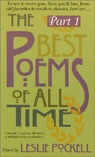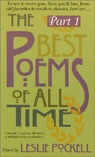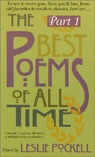 The Best Poems of All Time, Volume 1 (Abridged Nonfiction)
Publisher Description
This perfect poetry companion brings the words of the world's favorite poets to life. Hearing poetry spoken - as it was originally intended to be heard - adds dramatically to your understanding and appreciation of the form. Be moved, amused, and awed by these expert interpretations of even the most familiar poems.

Revisit classics through the 1850s such as:

"Sonnet 18 (Shall I Compare Thee to a Summer's Day)" by William Shakespeare
"The Raven" by Edgar Allan Poe
"Kubla Khan" by Samuel Taylor Coleridge
Other poets included in this collection are: Homer, Virgil, Ovid, Omar Khayyam, Dante Alighieri, Petrarch, Geoffrey Chaucer, John Donne, Ben Jonson, Robert Herrick, John Milton, Anne Bradstreet, Henry Wadsworth Longfellow, Alexander Pope, John Keats, Ralph Waldo Emerson, William Blake, Robert Burns, John Greenleaf Whittier, Elizabeth Barrett Browning, William Wordsworth, Walter Scott, Lord Byron, Percy Bysshe Shelley, Alfred Tennyson, Oliver Wendell Holmes, Emily Bronte, and Robert Browning.

This is Volume 1 of The Best Poems of All Time. Don't miss Volume 2.
Just One Chunk
Poor access to content, as no track listings and just one continuous track.
flat
87 excellent poems
the reading was not poor but lacked passion an proper delivery
The Best Poems of All Time
The Worst Audiobook of All Time. You won't be able to select a particular poem because they are all together on one continuous track. They are poorly read. I'd rather have toothache than buy another audiobook like this.