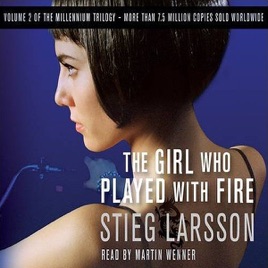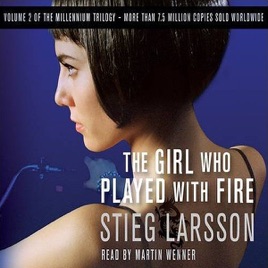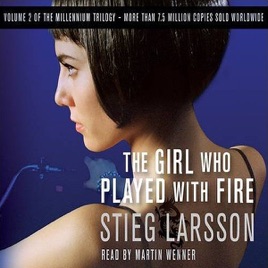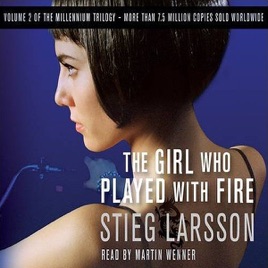 The Girl Who Played With Fire: The Millennium Trilogy, Volume 2
Publisher Description
The second instalment of the Millennium Trilogy - which has sold more than 7.5 million print copies worldwide

The Expose
Millennium publisher Mikael Blomkvist has launched an explosive investigation into the sex-trafficking industry in Sweden and its international links.

The Murder
When two journalists are found dead in a Stockholm apartment, police are baffled by what appears to be a professional killing.

The Suspect
Ex-security analyst and former child delinquent Lisbeth Salander is wanted for murder, but the trail has gone cold. The only way Salander can be reached is by computer. But she for her part can break into almost any network she chooses.
Fab
I thought this book was great, it kept me wanting to know more and the narrator was excellent. Cant wait to hear the final book. More please
I love this book but it is half the length!!!
There are two audio versions of this book and I chose the cheapest.
It is 7 hours... the more expensive one is at least twice the length.

There should have been more information about this!!!
A Gripping Read
I enjoyed this better than the first, because when you are driving and listening to the book it was very hard to keep up with who was who in the Vanger family! This is, from that point of view, simpler and gripping. The thing is, once you have read it, you will want immediately to hear the final instalment, so make sure you have enough money to get both! I disagree about the narrator - I think he is one of the best narrators I have heard.