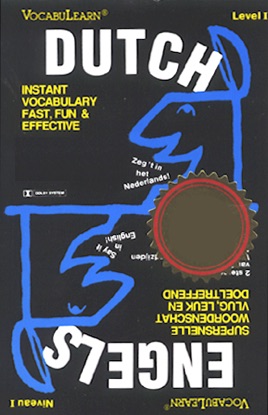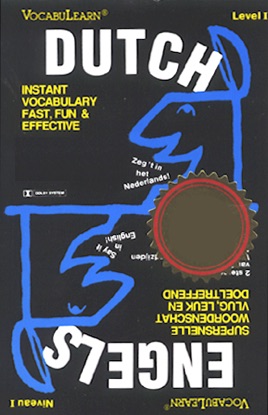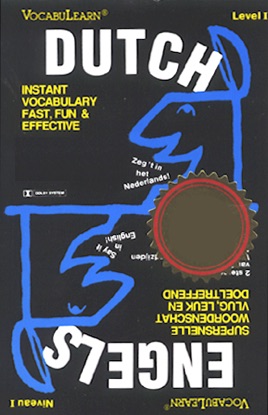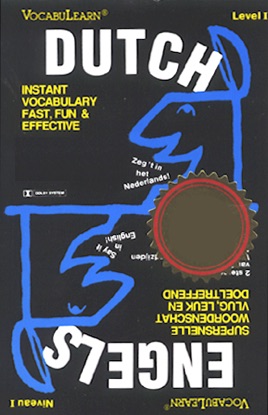 VocabuLearn: Dutch, Level 1 (Original Staging Nonfiction)
Publisher Description
VocabuLearn is the only audio language learning system designed to teach the way you learn best...concentrating on vocabulary and helpful expressions. This three-hour program contains over 1,500 commonly-used words and expressions: the building blocks of language. This audio flash-card system will have you communicating effectively in the shortest time possible. Recommended by educators world-wide, VocabuLearn is prepared by professional instructors and recorded by dialect-free native speakers, giving you the authentic pronunciation of each word. VocabuLearn is ideal for those studying foreign languages. It can also help you prepare for more enjoyable trips to foreign countries, and can even improve your job and business opportunities. Best of all, you can listen to VocabuLearn anywhere: in your car, at home, or on a portable digital audio player, wherever you are. No textbook is required!

Browse more language instruction from Penton Overseas, Inc.
Not what i was expecting
Bought this in the hope of some kind of structured learning. bitterly disappointed!
There is no structure or order to the listen/repeat words and phrases.

If you wish to learn random words that will be of little help until you have learnt scentence structure and grammer then this is the audio book for you. I will be continuing the search for an audio book that is broken into sections of meaning.
exactly what I was looking for
This does not teach you any grammar, so if you're looking for a total beginners guide, this is not for you. However, if you already know how to build basic sentences and have a grip of the basic grammar, this is great. It expands your vocabulary, so you can vary the typical "How much is the fish" phrases to anything you like by using new words.

I mostly understand dutch, but can never think of the right words when it comes to speaking, so for me it was just what I needed. I listen to it in the car, and now the words seem to stick much better. Thumbs up!