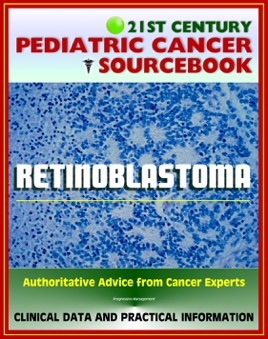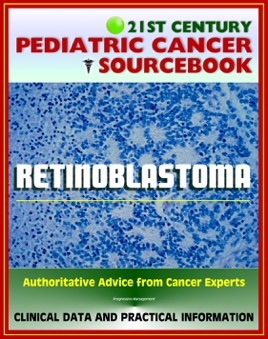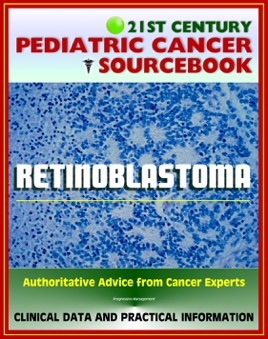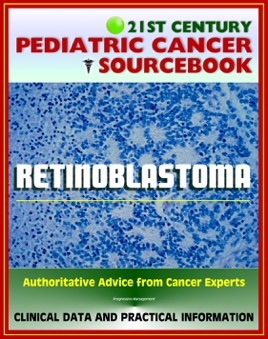 21st Century Pediatric Cancer Sourcebook: Retinoblastoma (Eye Tumor of the Retina) - Clinical Data for Patients, Families, and Physicians
Retinoblastoma (Eye Tumor of the Retina) - Clinical Data for Patients, Families, and Physicians
Publisher Description
Authoritative information and practical advice from the nation's cancer experts about retinoblastoma, a disease in which malignant (cancer) cells form in the tissues of the retina, including intraocular, extraocular, and recurrent forms. Starting with the basics, and advancing to detailed patient-oriented and physician-quality information, this comprehensive compilation gives empowered patients, families, caregivers, nurses, and physicians the information they need to understand the diagnosis and treatment of this disease. In addition to disease-specific information, this ebook includes a glossary and information on the late effects of treatment for childhood cancer and pediatric supportive care. Retinoblastoma is sometimes caused by a gene mutation passed from the parent to the child. A child who has hereditary retinoblastoma is at risk for developing trilateral retinoblastoma and other cancers. Possible signs of retinoblastoma include "white pupil" and eye pain or redness. Tests that examine the retina are used to detect (find) and diagnose retinoblastoma.

Extensive supplements, with over forty chapters gathered from our Cancer Toolkit series and other reports, cover a broad range of cancer and health care topics useful to cancer patients. This edition includes our exclusive Guide to Leading Medical Websites with updated links to 81 of the best sites for medical information, which let you quickly check for updates from the government and the best commercial portals, news sites, reference/textbook/non-commercial portals, and health organizations. Supplemental coverage includes: Clinical Trials Background Information, Workbook; In-Depth Program; Clinical Trials at NIH; How To Find A Cancer Treatment Trial; Taking Part in Cancer Treatment Research Studies; Access to Investigational Drugs; Taking Time: Support for People with Cancer; Facing Forward - Life After Cancer Treatment; When Someone You Love Is Being Treated For Cancer; Living Beyond Cancer: Finding a New Balance; Caring for the Caregiver; Young People With Cancer, A Handbook For Parents; When Cancer Returns; When Someone You Love Has Advanced Cancer / Support for Caregivers; Chemotherapy; Managing Chemotherapy Side Effects; Follow-up Care After Cancer Treatment.

This is a privately authored news service and educational publication of Progressive Management. For over a quarter of a century, our news, educational, technical, scientific, and medical publications have made unique and valuable references accessible to all people. Our e-books put knowledge at your fingertips, and an expert in your pocket!
More Books by Progressive Management
See All