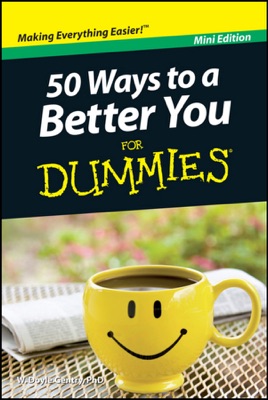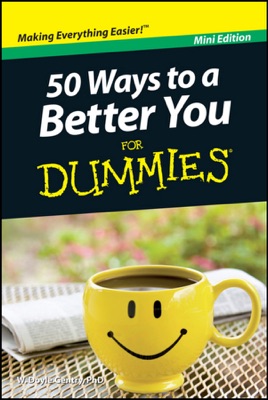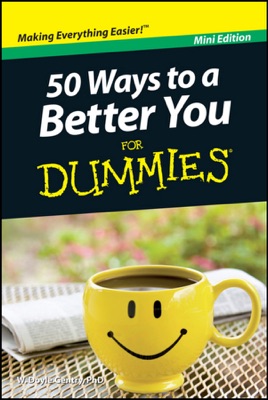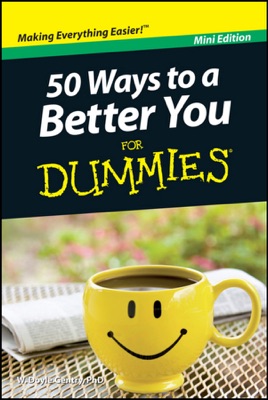 50 Ways to a Better You For Dummies ®, Mini Edition
Publisher Description
Get on the path to being happy and living your best life. Now, you can find the happiness you want and live "the good life" you deserve by applying the helpful information in this easy-to-follow guide. You'll discover proven techniques for living a meaningful, healthy, and productive life no matter what your life circumstances happen to be. You'll learn why having positive emotions can improve your health and well-being. And, you will find out what happiness isn't and how to avoid confusing happiness with culturally valued outcomes like wealth, power, and success. Pursue what you want, seize the day, find benefits in life's challenges, and live a happy lifestyle. Open the book and find: Ways to assess your current capacity for happiness Tips for overcoming common obstacles to happiness How to improve your emotional and spiritual life The best personal habits to foster happiness
Basic common sense...
Buy a lottery ticket instead - could make you a lot happier...
Good book
Had some very good points to look and think about
Good little reminder about what's important in life
If you're thinking about buying this book to get some revolutionary insights into how to become a better version of yourself then this book isn't for you.

If you are however looking for a smart little book that can serve as a reminder to what can make life a little happier and joyful for you, this is a good start.

Essentially we all know what needs to be done to become more content and happier and a better person but isn't it easy to fall back into old habits and just continue as always?

This book points out common sense tips and tricks and also gives some new ideas - and sometimes that's all you need to get on the right track to a better you!