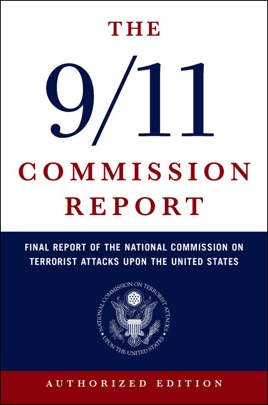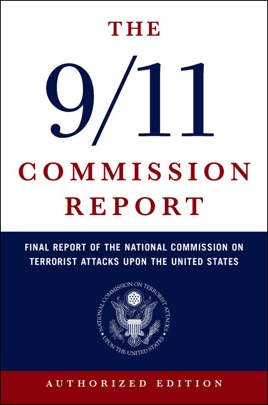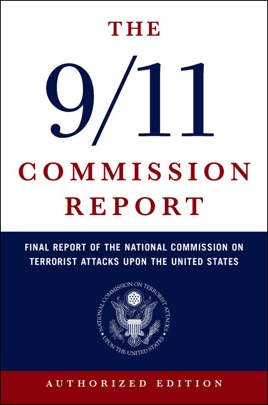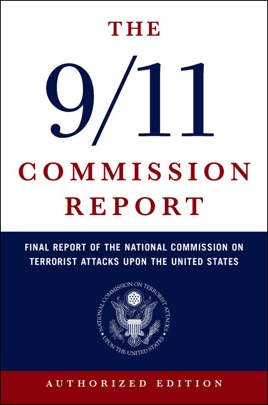 The 9/11 Commission Report: Final Report of the National Commission on Terrorist Attacks Upon the United States (Authorized Edition)
Publisher Description
Nearly three thousand people died in the terrorist attacks of September 11, 2001. In Lower Manhattan, on a field in Pennsylvania, and along the banks of the Potomoc, the United States suffered the single largest loss of life from an enemy attack on its soil.


In November 2002 the United States Congress and President George W. Bush established by law the National Commission on Terrorist Attacks Upon the United States, also known as the 9/11 Commission. This independent, bipartisan panel was directed to examine the facts and circumstances surrounding the September 11 attacks, identify lessons learned, and provide recommendations to safeguard against future acts of terrorism.


This volume is the authorized edition of the Commission's final report.
PUBLISHERS WEEKLY
With a grave resolve that perfectly balances the enormous stakes with the necessity of delving into minutiae, this historic book describes the mechanics of the horrific attacks on the United States and recommends measures for preventing further strikes. Without trivializing any of the events or diminishing the people involved, it reads like a Shakespearean drama. The authors, with grim but charged dispassion, unspool paragraph after paragraph dramatizing the arrival of "muscle hijackers" (as opposed to pilots), the thinking of CIA director George Tenet (regularly referred to, along with most other players here, simply by last name) and plot co-coordinator Khalid Sheikh Mohammad ("KSM") among thousands of others, and the other ways and means by which a "foreign" incursion caused catastrophic domestic damage. Distilling an enormous amount of information in plain language, with unerring pitch and a perfect feel for when to gloss ("Dubai, a modern city with easy access to a major airport..."), the book's implied narrator sticks as close as possible to how real people made real decisions, and, when stymied in considering a factor or set of factors, is willing to say so. In so doing, this multi-author document produces an absolutely compelling narrative intelligence, one with clarity, a sense of shared mission and an overriding desire to do something about the situation. At the same time, with quotational chapter headings like " 'We Have Some Planes' " and " 'The System Was Blinking Red,' " the authors never forget that they are communicating in a medium that has a lot of stylistic resources for holding one's attention; they draw liberally on the most tried and true. Given what hangs in the balance, it is not a stretch to compare this document to The Federalist Papers, in the sense that the book is designed to foster the debate by which the country will reimagine itself through its bureaucracy.
More Books by National Commission on Terrorist Attacks
See All