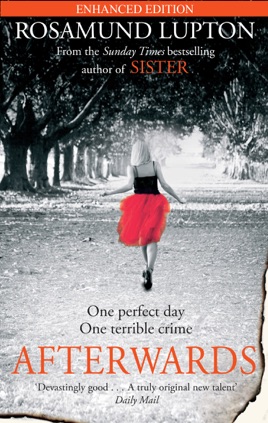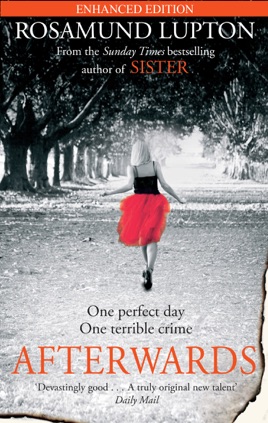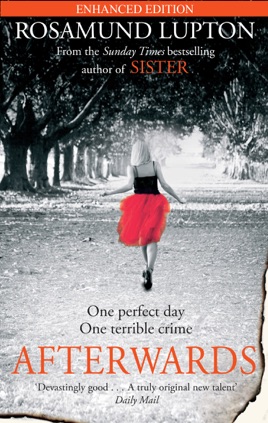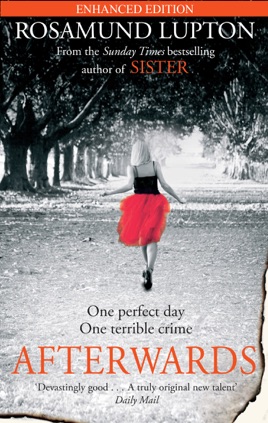 Afterwards (Enhanced Edition)
Publisher Description
Sunday Times Top-Ten Bestseller

There is a fire and they are in there. They are in there . . .

Black smoke stains a summer blue sky. A school is on fire. And one mother, Grace, sees the smoke and runs. She knows her teenage daughter Jenny is inside. She runs into the burning building to rescue her.

Afterwards, Grace must find the identity of the arsonist and protect her family from the person who's still intent on destroying them. Afterwards, she must fight the limits of her physical strength and discover the limitlessness of love.

Praise for Afterwards:

'Loved The Time Traveler's Wife? This is even better' Company

'Lupton pushes the boundaries of our imagination with the manner in which the mystery is solved, creating a stunningly good read that's impossible to second-guess. A literary crime novel that's as clever in its premise as it is well written' Glamour

'Chillingly good' Red Magazine

'A bold, impossible-to-categorise and riveting blend of psychological suspense, literary thriller and the paranormal. Afterwards proves that Lupton isn't just good - she's wickedly good' Seattle Times

'In Afterwards, we see a master's touch on every page. Uncompromising emotional impact, a poet's sonorous style and a gripping story all come together to make this a transcendent literary experience. I guarantee this novel will touch everyone' Jeffery Deaver

'I became insanely gripped . . . The word "compelling" is used lightly of mystery and crime novels - this one will define it for you' Daily Mail


Sarah
I read Sister which was a beautiful book, love and devotion shone from every page, this book whilst being very different was equally beautiful and I loved it. Please hurry with the next one!
Afterwards. Rosamund Lupton
I never write reviews, but feel I must after reading both Rosamund Luptons books. Sister has been on my shelf for years and I never looked at it, in a moment of boredom, I took it and started reading. It was difficult to put down.
I was very happy to find Afterwards, the second book, and again very original and absorbing. It's great to find an author with a different view of life, who sees from a different perspective.
I look forward to the next book and hope I don't have to wait too long.
Amazing
My mom passes this book to me and said you must read this! At first I thought it was just going to be another one of her love stories. Boy meets girl they fall in love have problems yawn yawn yawn!! Afterwards however is something far more special than just a love story! I've smiled, laughed and cried while reading this book! A story of every mothers nightmare coming true and how she fights for her family while trying to piece the whole incident together and what she'll give to keep them all safe! An amazing read, griping from beginning to end and a definite must read!!
More Books by Rosamund Lupton
See All