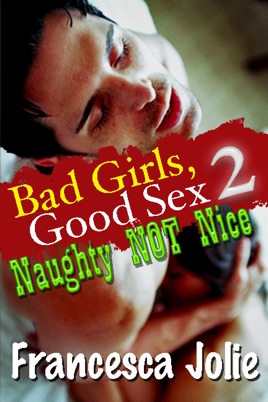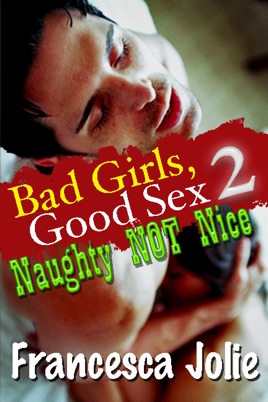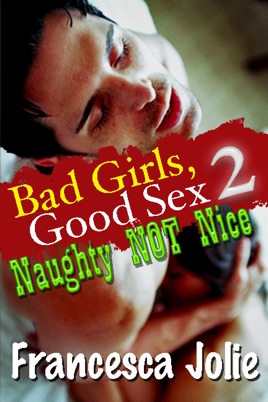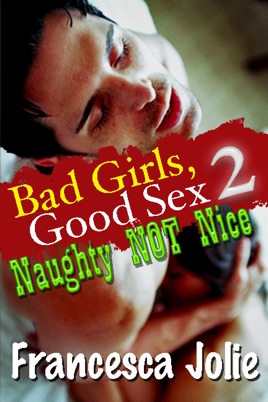 Bad Girls, Good Sex 2
Naughty Not Nice
Publisher Description
Erotica writer, Francesca Jolie, presents BAD GIRLS, GOOD SEX 2: NAUGHTY NOT NICE. Four very indecent women embrace their inner sluts and demand men give them the pleasures they desire!

In ALL I WANT FOR CHRISTMAS IS A MARRIED BLACK MAN, a hot, sultry young Puerto Rican woman struggles to stop herself from having sex with married men. Just when she thinks she's got her habit licked, she runs into a tall, muscular, handsome black man…with his family…eyeing her at a holiday Black Friday sale. Will she resist his stares of sexual urgency or will she follow him into Santa's workshop for a little cobbling?

In ALL I WANT FOR CHRISTMAS IS JEW, Sheila is a sexy, sassy Asian waitress working at a Chinese restaurant on Christmas Day. When she meets a gorgeous (and hairy!) Jewish man alone for the holidays, she puts her plan to action. See, Sheila doesn't like to give it up to horny guys. She's into domination and forcing them to give up their own cherry.

In BONE VOYAGE, a New Year's Eve cruise from hell gets spiced up when a cute…but not very bright… Southern Baptist boy gets seduced in a dark, stalled elevator by a woman who gets on her knees not to pray…but for other things!

In ZOMBIE COED IN HEAT, mix an ex-Marine, tatted, muscle head pizza delivery guy and a hot, tight sorority girl dressed as a zombie for Halloween and you have the ingredients for more than an extra large sausage pizza.

WARNING…These stories contain domination, submission, kinky interracial play, watersports, total disregard for cherished holiday symbols and marital vows, and women taking control of their sexuality. If you are offended by any of these themes, then this IS NOT the book for you!
More Books by Francesca Jolie
See All