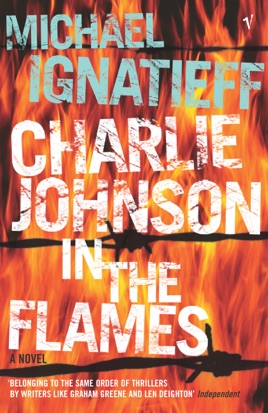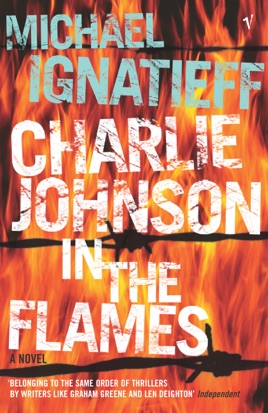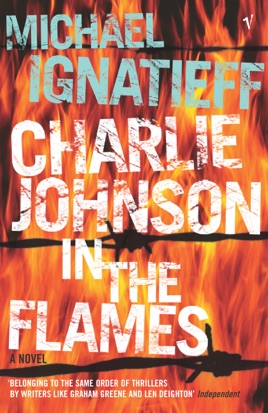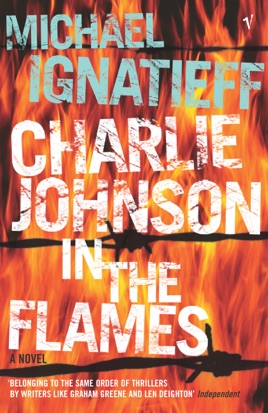 Charlie Johnson In The Flames
Publisher Description
Charlie Johnson is a veteran war correspondent who thinks he has seen it all - until he makes one rash expedition into a war zone in the Balkans. Horrified, he watches as a woman who sheltered him is set on fire. As he tries to save her, he too is caught in the deadly fire that engulfs her. From then on, his life is consumed by the mission to find the man who did it - caught on film by his friend and cameraman Jacek- and once he is set on his journey of revenge, nothing and no one can stop him.

Drawing on his own experience of war zones, Michael Ignatieff probes into the damage that blights Charlie's life and threatens to destroy his humanity.
PUBLISHERS WEEKLY
Ignatieff possesses one of the most impressive r sum s in contemporary letters. A Harvard-based scholar, he writes for an array of high-profile outlets, including the New Yorker and the New York Review of Books, and has produced well-regarded works of history (Blood and Belonging, etc.), memoir (The Russian Album, etc.) and fiction (Asya and Scar Tissue, shortlisted for the 1994 Booker Prize). Thus readers may be disappointed by this slight novel, which doesn't make full use of the author's literary powers. Charlie Johnson is a familiar type, a world-weary war correspondent who neglects his family and only feels at home in ravaged countrysides and in the seedy hotel bars that are "someone's idea of an oasis." He's covering yet another armed conflict, somewhere in the former Yugoslavia, when something truly shocking occurs: a woman is set on fire before his eyes. Charlie, feeling responsible for her death, sinks into a depression, leaves his wife and daughter, and hides out on the Polish farm of his cameraman, Jacek. Only one thing is able to rouse Charlie from his convalescence the idea of inflicting serious physical harm on the brutal commander who supervised the burning. He returns to Belgrade and joins up with a "fixer" named Buddy, determined to find the commander no matter what the personal cost. Ignatieff, who has covered his share of nasty conflicts, doesn't glamorize the war journalist's trade but neither does he move beyond the standard clich s (the neglected wife, the nagging boss, the loyal sidekick). This is a readable but standard tale of redemption and revenge, one that would have benefited from the layers of psychological and political insight that Ignatieff brings to the rest of his work.
More Books by Michael Ignatieff
See All