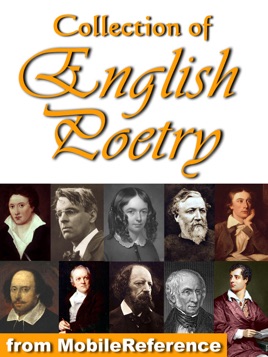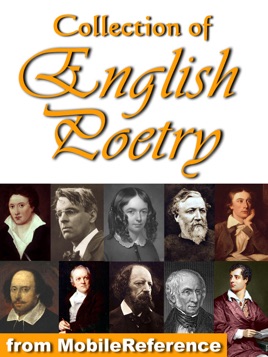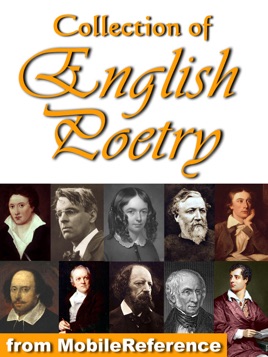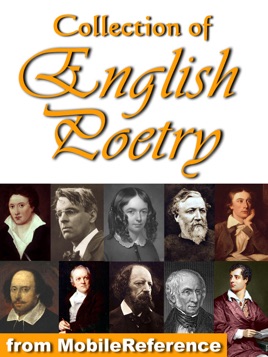 Collection of English Poetry
William Blake, Elizabeth B. Browning, Robert Browning, Lord Byron, John Keats, William Shakespeare, Percy B. Shelley, Lord Tennyson, William Wordsworth, W.B. Yeats.
Publisher Description
Table of Contents:
William Blake
Elizabeth Barrett Browning
Robert Browning
G. G. Lord Byron
John Keats
William Shakespeare
Percy Bysshe Shelley
Alfred Lord Tennyson
William Wordsworth
W. B. Yeats

Appendix:
List of Works in Alphabetical Order
Authors' Biographies
English Poetry
A nice if a little odd selection of poems. The spoiler is the advert above every poem stating "Electronically Converted by Mobile Reference" which sits just fine above the work of great poets such as Shakespeare and not all irritating. It has sold me on the idea of not ever buying anything by Mobile Reference again.
More Books by William Blake, Elizabeth Barrett Browning, Robert Browning, G. G. Lord Byron, John Keats, William Shakespeare, Percy Bysshe Shelley, Alfred Lord Tennyson, William Wordsworth & W. B. Yeats
See All