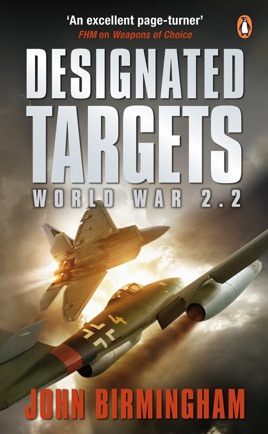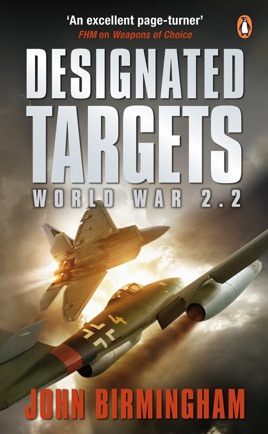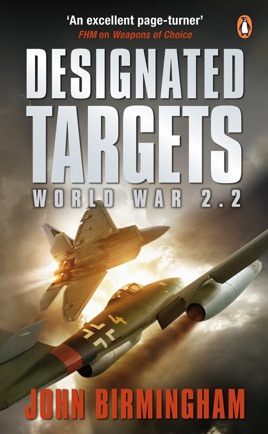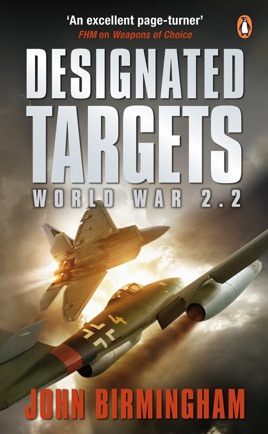 Designated Targets
World War 2.2
Publisher Description
The Second World War was turned on its head at the moment Admiral Kolhammer's ultra-modern stealth warships were hurled back through time from 2021. But no one could have predicted just how much of a nightmare would ensue . . .

Only months after the Transition, the great powers scramble to develop the weapons of tomorrow. The year 1942 is now a world of crude jet fighters, monstrous attack helicopters, and unholy dirty bombs — a mongrel technology, born decades prematurely.

Then, in a radical rewriting of history, Japanese forces sweep into Australia, foreign agents begin a campaign of terror in the USA, and Germany prepares for an all-out attack on Britain.

The twenty-first-century forces must resort to the most extreme measures yet and face a future rife with possibilities — all of them apocalyptic . . .

Picking up from where he left off with Weapons of Choice, John Birmingham shocks and awes us with this gripping second instalment in the Axis of Time trilogy.
PUBLISHERS WEEKLY
In Birmingham's worthy sequel to Weapons of Choice (2004), the world of the 1940s continues to struggle with the ramifications of the Transition: the intrusion into the middle of WWII by a 21st-century naval task force fighting the global war on terror. While the lion's share of the technological windfall falls into the laps of the U.S. and Great Britain, the Axis acquires enough to increase its deadliness exponentially. Furthermore, Hitler and Stalin make an uneasy peace as they unite to prevent both of their respective systems from being consigned to the ash heap of history, freeing German forces for a renewed invasion of England. The time-displaced warriors from 2021 find that their most implacable foe is not Nazi commando Otto Skorzeny but J. Edgar Hoover, furious at being "outed." The author doesn't make the mistake of pitting his protagonists against morons, and he rightly shows how improvements in command and control trump bigger and better guns. Entertaining cameos by Elvis, Marilyn Monroe and John F. Kennedy will delight the geek in all of us.
More Books by John Birmingham
See All