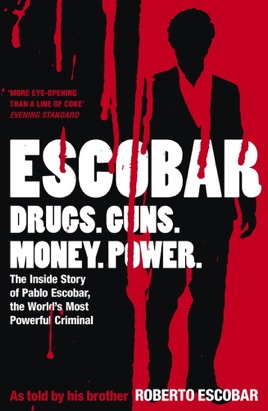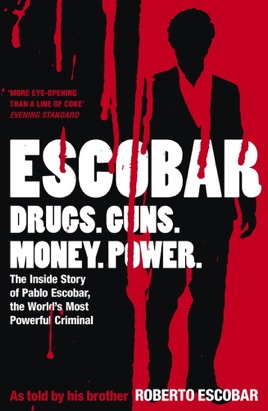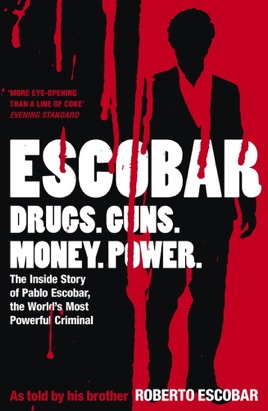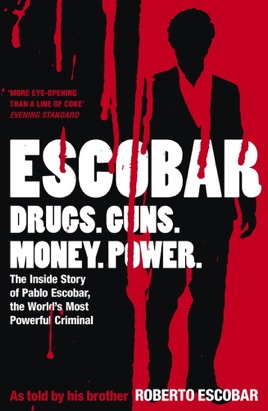 Escobar
The Inside Story of Pablo Escobar, the World's Most Powerful Criminal
Publisher Description
The incredible bestselling true story of the rise and reign of the most wanted criminal in history, told by the one man who was with him every step of the way - his brother Roberto.

Murderer, philanthropist, drug dealer, politician, devil, saint: many words have been used to describe Pablo Escobar, but one is irrefutable - legend.

For the poor of Colombia, he was their Robin Hood, a man whose greatness lay not in his crimes, but in his charity; for the Colombian rich he was just a bloodthirsty gangster, a Bogie Man used to scare children in their beds; for the rest of the world flush with his imported cocaine, he was public enemy number one. During his reign as the world's most notorious outlaw, he ordered the murder of thousands - at one point even bombing a passenger jet - smuggled drugs into the US in mini-submarines inspired by Bond films, was elected to parliament, staged midnight escapes through the jungle from whole army battalions, built his own prison, consorted with presidents, controlled an estimated fortune of over $20 billion, and for over 3 years outwitted the secret American forces sent to kill him.

His ambition was as boundless as his violence, and neither was ever satisfied. This is the first major, and definitive, biography of this remarkable criminal life, told in jaw-dropping detail by the one man who, more than any other, can understand just how far he came and just how low he fell: his brother, Roberto Escobar.
Good book!
An interesting story about life and death of Pablo Escobar as remembered by he's brother Roberto.
Finally a true account
After countless documentaries, films & books I feel like I've read the 'real' Escobar story. A fantastic insight into one of the most interesting and mind blowing stories of recent times, that are told in what I believe to be the most honest and true to events account to date & that we'll ever be able to read into. Roberto's story doesn't hide the facts that his brother did questionable things over his time but provides a great insight into the corrupt nature of those whom acted in order to bring his empire down in what was an inevitably pointless task because the business of cocaine would never end with the death of Pablo Escobar.
Whether you're interested in this fascinating story or not I promise you'll be blown away by the life of Pablo and his family as told through the eyes of his brother Roberto.
More Books by Roberto Escobar
See All