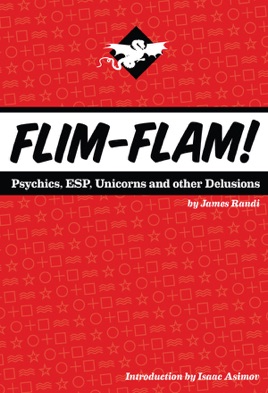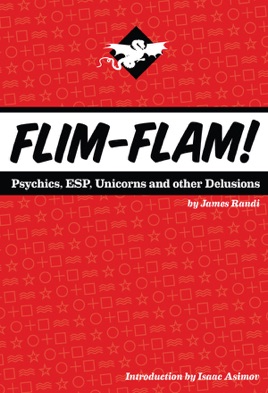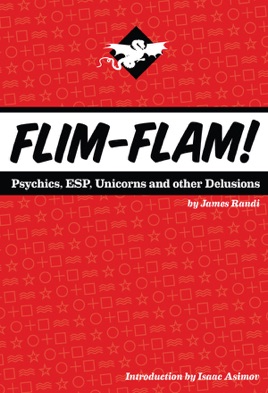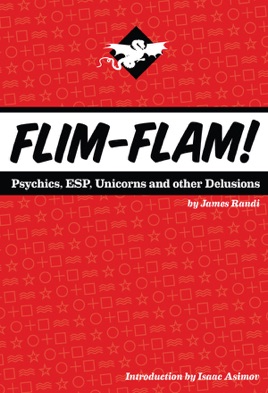 Flim-Flam!
Psychics, ESP, Unicorns, and Other Delusions
Publisher Description
In this book, Randi explores and exposes what he believes to be the outrageous deception that has been promoted widely in the media. Unafraid to call researchers to account for their failures and impostures, Randi tells us that we have been badly served by scientists who have failed to follow the procedures required by their training and traditions. Here, he shows us how what he views as sloppy research has been followed by rationalisations of evident failures, and we see these errors and misrepresentations clearly pointed out. Mr. Randi provides us with a compelling and convincing document that will certainly startle and enlighten all who read it.
Essential reading for any rational person surrounded by "Woo"
A classic overview of nonsense believed as truth by a fair proportion of the modern world.
Mr Randi expertly guides you through the deluded, the dishonest and the insane.
A good primer for those new to Skeptical approaches and a great reminder to others that scams and delusions do not fundamentally change.