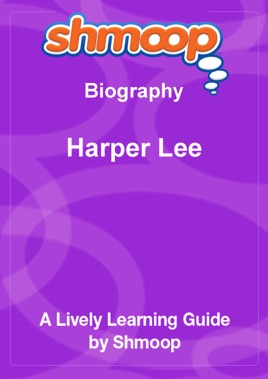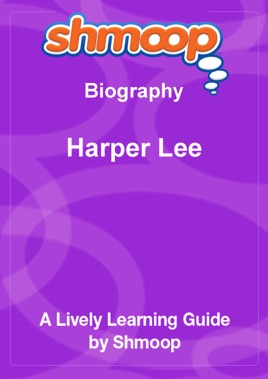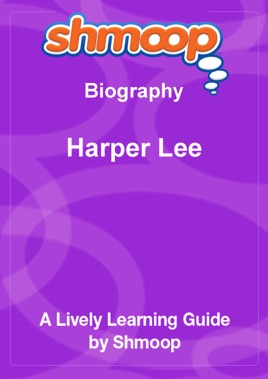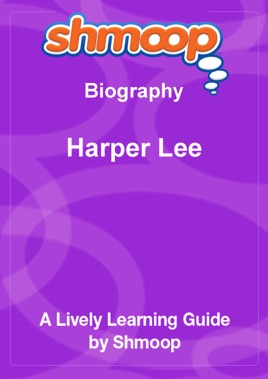 Harper Lee
Shmoop Biography Guide
Publisher Description
"Dive deep into the story of Harper Lee's life anywhere you go: on a plane, on a mountain, in a canoe, under a tree. Or grab a flashlight and read Shmoop under the covers. Shmoop's award-winning Biographies are now available on your eReader. Shmoop eBooks are like having a trusted, fun, chatty, expert always by your side, no matter where you are (or how late it is at night).

Shmoop Biographies offer fresh perspectives on great thinkers and doers. The biography includes a life story, family tree, resume of important works and accomplishments, jaw-dropping trivia and anecdotes, memorable quotes, and a timeline of formative events. Best of all, Shmoop's analysis aims to look at people from multiple points of view to give you the fullest understanding. After all, ""there is no history, only histories"" (Karl Popper).

Experts and educators from top universities, including Stanford, UC Berkeley, and Harvard, have written these biographies designed to engage you and to get your brain bubbling. Shmoop is here to make you a better lover (of literature, history, life...) and to help you make connections to other historical moments, works of literature, current events, and pop culture. These learning guides will help you sink your teeth into the past. For more information, check out http://www.shmoop.com/biography/"