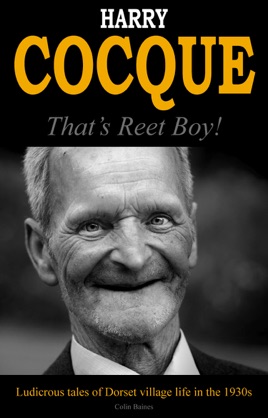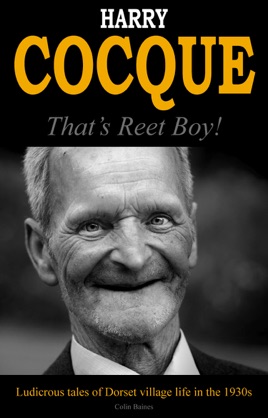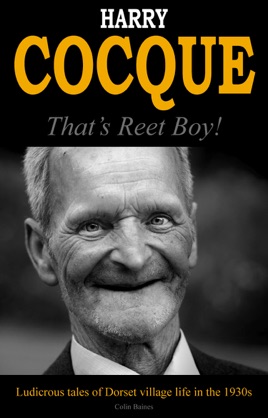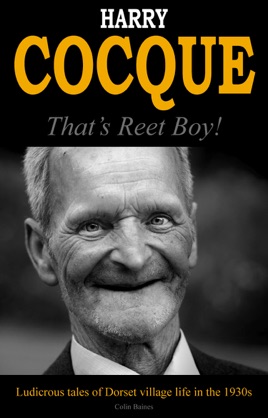 Harry Cocque
That's Reet Boy!
Publisher Description
A gentle satire on Olde England as seen through the eyes of fictional pensioner Harry Cocque, a very old gentleman currently residing in the Piddlewell Moorhen Rest Home for the faintly bewildered(but non-violent). 


That's Reet Boy! is a collection of hilarious anecdotes that Harry recalls from his childhood, as he grows up in rural Dorset between the two world wars. The stories are set in a village packed with some of the oddest folk anyone will ever meet, and feature characters that range from the mildly eccentric to the downright ludicrous. Taking us back to an England that has all but disappeared, That's Reet Boy! reminds us of the days of harvest festivals, horrendous accidents, thieving tinkers, steam fairs, barn dances, bizarre traditions, shooting parties, country weddings and heavy drinking. The days when nearly everyone had some character trait, health and safety laws were but a distant dream and all those who lived outside the immediate area were viewed with a certain amount of suspicion...


With some of the funniest mishaps and outrageous double entendres to come out of Dorset, this book may well make you laugh out loud and will probably make you wish you'd been there to see it for yourself... at a safe distance!
Light-hearted, saucy romp
Take a delicious, saucy romp through bygone Dorsetshire with the fabulous Harry Cocque. Packed with light-hearted innuendo..from page one I was tittering away. Particular faves *Mr Perks & *exploits with Mrs Tucker. This is a book you need to own!