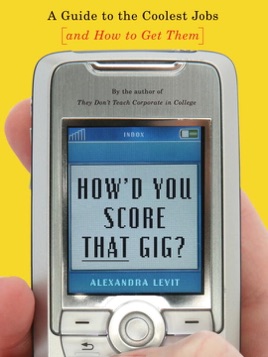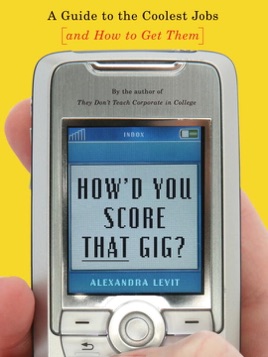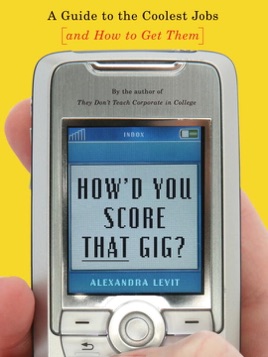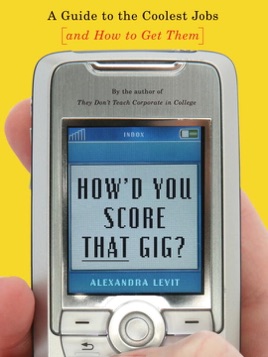 How'd You Score That Gig?
A Guide to the Coolest Jobs-and How to Get Them
Publisher Description
In How'd You Score That Gig?, career expert Alexandra Levit profiles more than sixty of the coolest careers on the planet–all rated in a national survey by twenty- and thirtysomethings for twenty- and thirtysomethings. To find the jobs that are calling your name, take Levit's short quiz and discover your "passion profile." You may be:

• an Adventurer: You're spontaneous, free-spirited, and you always ready for change = foreign services officer, oceanographer, news correspondent
• a Creator: You're always looking for a way to express yourself = video game designer, book author, landscape architect
• a Data Head: You have an uncanny knack for gathering and organizing information = computational linguist, meteorologist, urban planner
• an Entrepreneur: You have business savvy and don't want to be chained to a desk = blogger, boutique owner, inventor
• an Investigator: You excel in science, logic, and learning = futurist, classic-car restorer, field archaeologist
• a Networker: You're a people person–outgoing and a team player = lobbyist, speechwriter, TV producer
• a Nurturer: Selfless and compassionate, you make a difference one person at a time = physical therapist, life coach, nutritionist

Engaging and practical, the book includes insider accounts of young careerists currently in these jobs and provides specific action steps for breaking in. So before you settle for a position that just isn't you, shake it up–and land the career of your dreams!
More Books by Alexandra Levit
See All