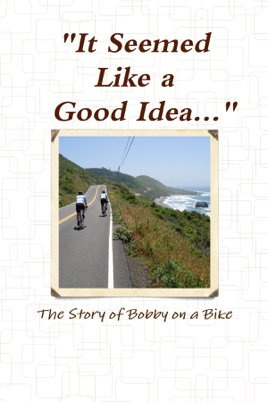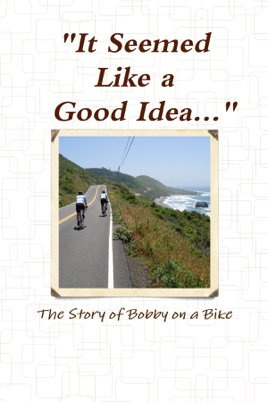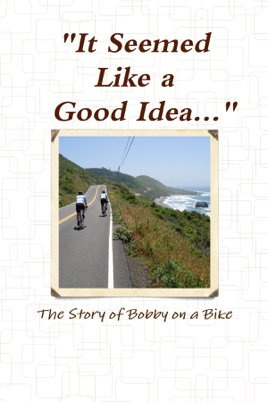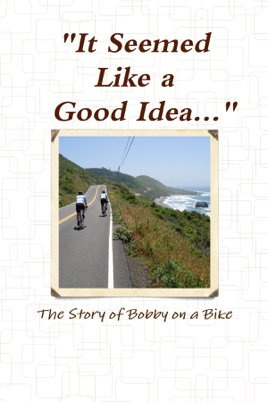 "It Seemed Like a Good Idea..."
The Story of Bobby on a Bike
Publisher Description
"It Seemed Like a Good Idea" is a detailed, informative and witty account of not just remarkable distances and climbs, but the human story of overcoming personal challenges. Covering 2 Canada to Mexico rides, a trip across the UK and the massive cycle across the USA. A must read for any cyclist and traveller.
"It Seemed Like a Good Idea"
"What a Gem!" the story of how everyday people can achieve extraordinary feats. This book won't fail to inspire you. It's candid and lively content relates to many walks of life. Whether you're interested in fitness, work in the public sector or just in need of an uplifting read, this personal account will fill you with admiration and desire to get on with what you've always dreamed of doing - no matter how mad....Neil is an iconic figure of determination....
Loved it!
Excellent and humorous book Neil, I enjoyed it so much that I read it in one afternoon ( I usually take several weeks to read a book).
Look forward to riding with you and hopefully participating/crewing in any future ventures you may be mad enough to think of!
Darren.
It seemed like a good idea
Fantastic read! Aw inspiring guts and determination, being a cyclist I could relate to most it.