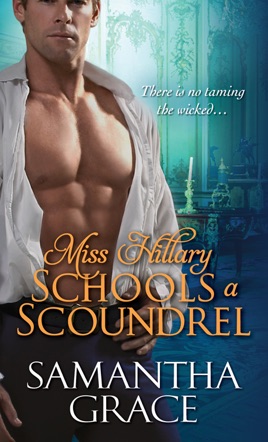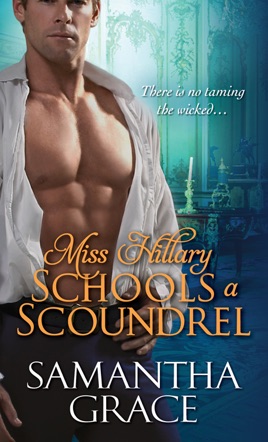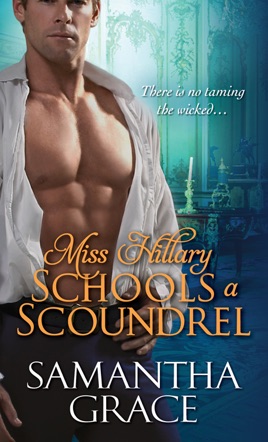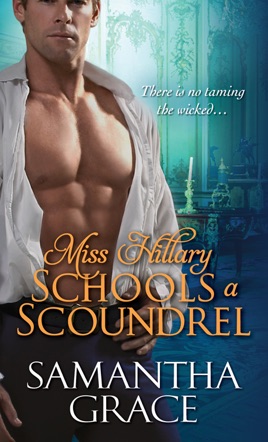 Miss Hillary Schools a Scoundrel
Publisher Description
HE'LL NEVER SETTLE FOR ONE WOMAN...


Debonair bachelor Lord Andrew Forest lives for pleasure and offers no apologies. But he receives a dose of his own medicine when his family's entrancing houseguest beds him, then disappears without so much as a by-your-leave. He'd like to teach the little vixen a thing or two about how to love and man...if he can find her..


AND SHE WON'T SETTLE FOR HEARTBREAK...


After the dashing man of her dreams is revealed as a lying scoundrel, heiress Lana Hilary is ready to seek a match with a respectable gentleman—if only they weren't so dreadfully boring. Unable to rein in her bold nature for long, Lana flirts with trouble and finds herself entangled with exactly the type of man she's vowed to avoid.
PUBLISHERS WEEKLY
With heart and humor, Grace delivers a rich and winning Regency debut. After a failed engagement to a cheating cad, Lana Hillary vows to marry a man who will love her, cherish her, and not break her heart. Unfortunately, noble gentlemen bore her to bits and her attraction to bad boys is hard to deny. Lord Andrew Forest is a confirmed bachelor, accomplished rake, and not at all appropriate marriage material, but there's a definite spark between him and Lana. Despite warnings from both sides, the lovebirds decide the temptation and attraction are too great to ignore. Clever and charming, this tale brings in everything Regency fans love meddling mothers, oppressive high society, subtle wit, steamy interludes, and a bit of intrigue without ever feeling formulaic.
More Books by Samantha Grace
See All