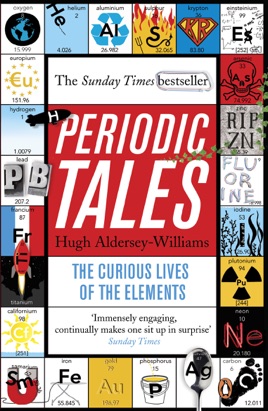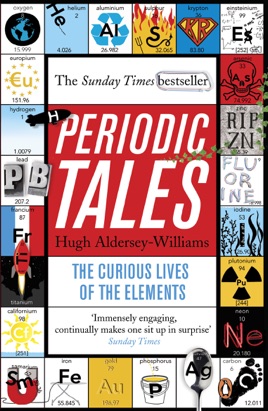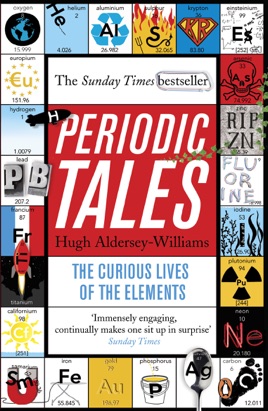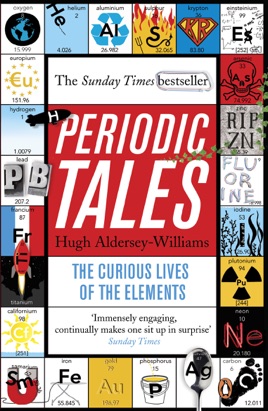 Periodic Tales
The Curious Lives of the Elements
Publisher Description
The phenomenal Sunday Times bestseller Periodic Tales by Hugh Andersey-Williams, packed with fascinating stories and unexpected information about the building blocks of our universe.

Everything in the universe is made of them, including you.

Like you, the elements have personalities, attitudes, talents, shortcomings, stories rich with meaning.

Here you'll meet iron that rains from the heavens and noble gases that light the way to vice. You'll learn how lead can tell your future while zinc may one day line your coffin. You'll discover what connects the bones in your body with the Whitehouse in Washington, the glow of a streetlamp with the salt on your dinner table.

Unlocking their astonishing secrets and colourful pasts, Periodic Tales is a voyage of wonder and discovery, showing that their stories are our stories, and their lives are inextricable from our own.

'Science writing at its best. A fascinating and beautiful literary anthology, bringing them to life as personalities. If only chemistry had been like this at school. A rich compilation of delicious tales'Matt Ridley, Prospect

'A love letter to the chemical elements. Aldersey-Williams is full of good stories and he knows how to tell them well'Sunday Telegraph

'Great fun to read and an endless fund of unlikely and improbable anecdotes'Financial Times

'The history, science, art, literature and everyday applications of all the elements from aluminium to zinc' The Times

Hugh Aldersey-Williams studied natural sciences at Cambridge. He is the author of several books exploring science, design and architecture and has curated exhibitions at the Victoria and Albert Museum and the Wellcome Collection. He lives in Norfolk with his wife and son.
PUBLISHERS WEEKLY
British author Aldersey-Williams, whose range includes architecture, design, and science, delves into the elemental the perfect subject matter for his lighthearted erudition. Aldersey-Williams presents a veritable blizzard of facts, anecdotes, and cultural allusions in this informative look at the world's building blocks. Beginning with gold, he ponders the intriguing question of the source of its mysterious value, quoting the ancient philosopher Pliny the Elder who wisely said, "the first person who put gold on his fingers committed the worse crime against human life." When pursuing chlorine, Aldersey-Williams invokes Wilfred Owen's WWI poem "The old Lie," comparing it to John Singer Sargent's painting, Gassed, from the same period. Seemingly unremarkable lead is unmasked as a source of two of the most formative changes in western culture: the foundation for the type in Guttenberg's printing press and ammunition. Whether discussing arsenic's poisonous past or emerald's color, which "we are biologically programmed to appreciate," Aldersey-Williams puts truth behind the notion "each allocation is a little bit of our civilization." His virtuoso tour of the periodic table reflects its full complement of the human condition.
More Books by Hugh Aldersey-Williams
See All