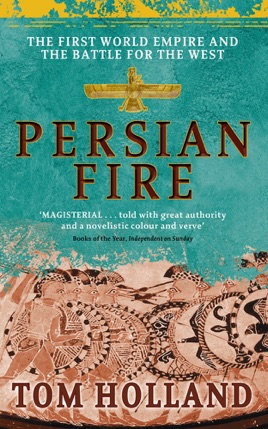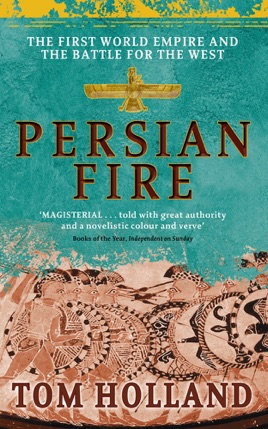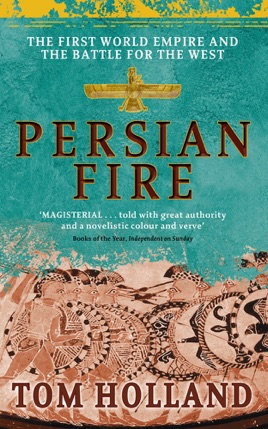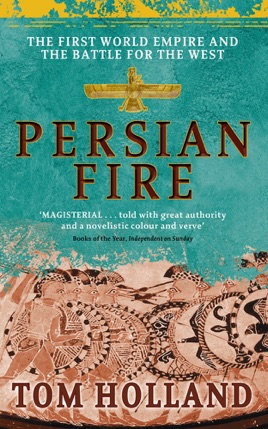 Persian Fire
The First World Empire, Battle for the West
Publisher Description
In 480 BC, Xerxes, the King of Persia, led an invasion of mainland Greece. Its success should have been a formality. For seventy years, victory - rapid, spectacular victory - had seemed the birthright of the Persian Empire. In the space of a single generation, they had swept across the Near East, shattering ancient kingdoms, storming famous cities, putting together an empire which stretched from India to the shores of the Aegean. As a result of those conquests, Xerxes ruled as the most powerful man on the planet. Yet somehow, astonishingly, against the largest expeditionary force ever assembled, the Greeks of the mainland managed to hold out. The Persians were turned back. Greece remained free. Had the Greeks been defeated at Salamis, not only would the West have lost its first struggle for independence and survival, but it is unlikely that there would ever have been such and entity as the West at all.
Tom Holland's brilliant new book describes the very first 'clash of Empires' between East and West. Once again he has found extraordinary parallels between the ancient world and our own. There is no competing popular book describing these events.
PUBLISHERS WEEKLY
After chronicling the fall of the Roman Republic in Rubicon, historian Holland turns his attention further back in time to 480 B.C., when the Greeks defended their city-states against the invading Persian empire, led by Xerxes. Classicists will recall such battles as Marathon, Thermopylae and Salamis, which raises the question: why do we need another account of this war, when we already have Herodotus? But just as Victor David Hanson and Donald Kagan have reframed our understanding of the Peloponnesian War by finding contemporary parallels, Holland recasts the Greek-Persian conflict as the first clash in a long-standing tension between East and West, echoing now in Osama bin Laden's pretensions to a Muslim caliphate. Holland doesn't impose a modern sensibility on the ancient civilizations he describes, and he delves into the background histories of both sides with equally fascinating detail. Though matters of Greek history like the brutal social structure of the Spartans are well known, the story of the Persian empire like the usurper Darius's claim that every royal personage he assassinated was actually an imposter should be fresh and surprising to many readers, while Holland's graceful, modern voice will captivate those intimidated by Herodotus.
Absolutely Fantastic
Whether you're reading about the affairs of Greece and Persia as a student or have simply expressed interest in this era, Tom Holland's narrative ability is second to none. Easily readable for all this epic tale of the consistent battles, both bloody and political is truly amazing; including everything from myth to conspiracy this book is fuelled by an incredible history. I can honestly recommend this as I use it for background studies in Classics!